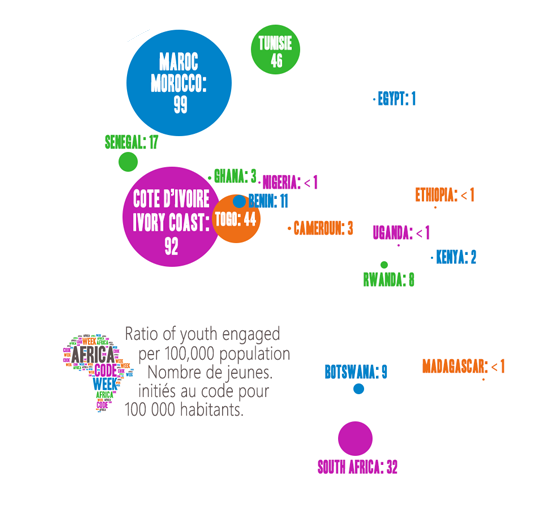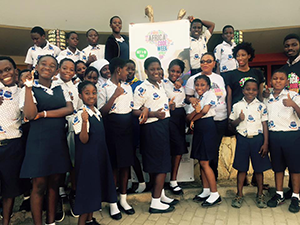 youth engaged! jeunes formés !
girls engaged in South Africa, Togo & Tunisia de filles dans les ateliers en Afrique du Sud, au Togo et en Tunisie
teachers trained enseignants formés
coding events ateliers de codage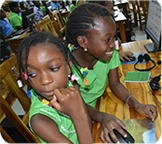 above initial target! objectif surpassé !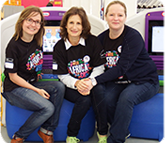 partners across 17 countries partenaires sur 17 pays
Governments, NGOs, NPOs, businesses, CoderDojos, code clubs, community centers, schools, universities - and still growing!
Total engagement Participation totale
"Africa Code Week gives us an opportunity to marvel at what the future holds.'
Savious Kwinika Journalist - journaliste
Neji Jalloul, Tunisian Minister of Education Ministre tunisien de l'éducation
'A tremendous opportunity for children in Tunisia.'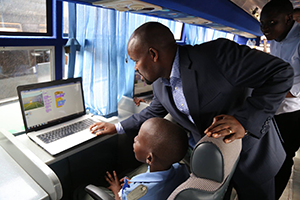 Rwandan Minister of Youth & ICT Jean Philbert Nsengimana inside the 'Ampion Africa Code Week On Tour' Bus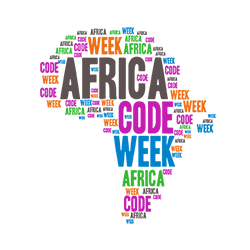 Number of children & youth engaged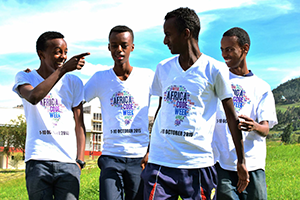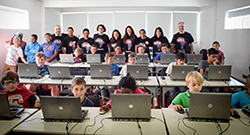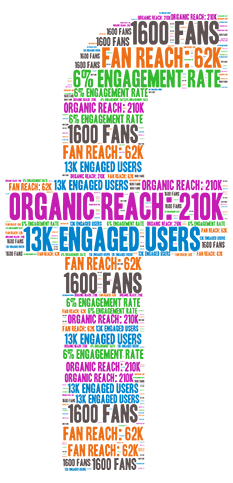 Nombre total de jeunes initiés au code

Instances gouvernementales et non-gouvernementales, tissu associatif, entreprises, CoderDojos, code clubs, centres communautaires, écoles, universités.
"Africa Code Week nous invite à nous émerveiller sur l'avenir du continent africain."
"Une opportunité sans précédent pour la jeunesse tunisienne !"
Le Ministre rwandais de la jeunesse et des TIC à bord du bus 'Ampion Africa Code Week On Tour'



More pictures and videos on our Facebook page!
Retrouvez toutes les photos et vidéos sur notre page Facebook !
Huge thanks to our 100+ partners & 70+ ambassadors!
Un immense merci à notre réseau de plus de 100 partenaires et 70 ambassadeurs !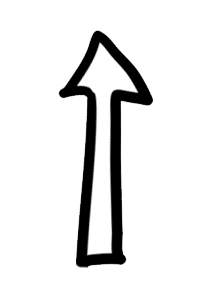 8640 enrolled in our free online courses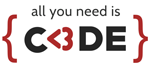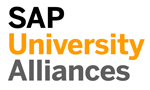 Thank you Google for supporting best practice initiatives towards engaging African youth with Computer Science & coding!