Twitter is a microblogging, social networking platform that allows users to communicate with followers in 140 characters or less.
You can use it to connect to other educators and experts around the globe by sharing ideas, links & posting/answering questions. Use Twitter to catch up on the most current trends & action research that is happening formally & informally in education.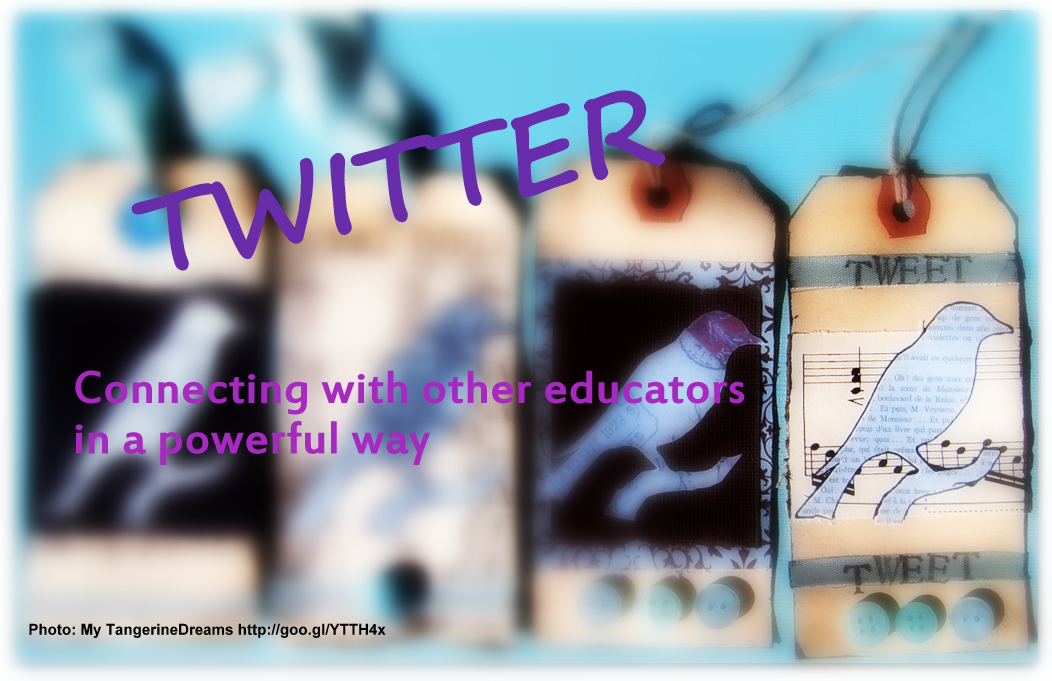 Before you tweet think: Is it True, Helpful, Inspiring, Needed, Kind?
Don't be an egghead. Choose a profile picture that represents you.
Write something in your bio space. Include the grade level you teach & your interests.
Choose a handle that represents your professional interests & keep it short.
----------------------------------
----------------------------------
People who can view your tweets. Similar to "Friends" on Facebook; however, just because you follow someone, does not mean they follow you.
A 140 character post that you share with your follower.
Your Twitter handle/username starts with the @ symbol - a way of referring to others in tweets. Use it when you are tweeting to someone specific
Retweet - this is when you (or someone else) shares the tweet of another user. RT may appear at the beginning of the tweet.
Modified Retweet - a retweet that has been modified or edited in some way
You can directly respond to a person's tweet. Replies become part of Conversations that others can view, and are designated by a blue line that connects the conversation
Direct Message - you can only direct message people who follow you. You can find that under your profile if you click on the envelope icon.
Hashtag - or the # - is a way to tag your tweets with a subject. In doing this, it allows your tweets to become searchable by others. You use hashtags when participating in Twitter chats, or if you want to label your tweet with a certain topic so that others can see the information you are sharing.
Is the abbreviation people use for Teacher. They also will often write Ts for the plural.
Is the abbreviation people use for Students. They will also often write Ss for the plural.
Twitter chats are regularly scheduled discussions that center around a particular education topic. You can participate in a Q/A format, or just general discussion. Use a # when participating.
Modified Retweet - a retweet that has been modified or edited in some way
#KyEdChat #KyLChat #TLChat #edtechchat #kinderchat #langchat #sschat #edchat #elemchat #smartee #tlap
#KyEdChat -Thur 8-9pm EST #KyLChat - 2nd & 4th Tue 8-9 pm EST
*For more # see Cybrary Man's # page (follow him on Twitter @cybraryman1
*Check out the official Educational Twitter Chat Schedule @thomascmurray , @cevans5095 and @cybraryman1
#titletalk - Sun - 8-9 pm EST #ipadchat - Mon 1-2 pm EST #edtechchat - Mon - 8-9 pm EST #kinderchat - Mon 9-10 pm EST Look for other grade level chats
Allows you to follow multiple chats or organizer favorite hashtag searches into columns
This is the perfect solution when you are following one chat. When you log in, using your Twitter id/password. You search for the chat's hashtag and the tweets for chat start to appear. Questions are highlighted in yellow for easy identification, and it auto add the hashtag for you.