There are 22 companies in the Oil, Gas and Mining sectors listed on the ASX 200.
Extractives Companies as a Percentage of the ASX 200
Percentage of Extractives Companies with an Australian Presence
Percentage of Extractives Companies who are Solely Present in Australia
We use presence to indicate: where the company has operations countries where a company operates exploration and/or develops a project but currently has no operational mine or oil/gas production in the country; and countries where the only activity in this country is an equity interest or joint venture in mining and/or oil/gas production operations in the country, even though they do not operate extractive projects directly. It also includes if a company's activity in this country only covers interest in exploration/development but they do not operate these activities.
What does 'presence' mean?
The 22 ASX 200 listed extractives companies have a presence in 46 different jursidictions
Extractives Industry Transparency Initiative - EITI
Envisaged as a global reporting standard for the sustainable and transparent management of natural resources
51 countries implement the EITI
Public Beneficial Ownership information is now a requirement.
Project level reporting requirement introduced in March 2017
Beach Energy Limited BHP Billiton Limited Iluka Resources Limited Newcrest Mining Limited Oil Search Limited OZ Minerals Limited Rio Tinto Limited Sandfire Resources NL Santos Limited South32 Limited St Barbara Limited Syrah Resources Limited Woodside Petroleum Limited
ASX 200 Extractives Companies that have a presence in EITI Candidate or Compliant Countries
BHP Billiton Limited Newcrest Mining Limited Oil Search Limited Rio Tinto Limited Santos Limited South32 Limited Woodside Petroleum Limited
18 of the 46 countries where ASX listed extractive companies have a presence are EITI countries
Australia has historically been one of the largest single financial supporters of the EITI, committing $18.43 million AUD from 2006-2015 along with hosting the 2013 EITI Global Conference. Australia proceeded with a pilot of the EITI in 2011. The pilot MSG released their report to Government, which recommended Australia proceed with adapted implementation, in 2014, which was made public in 2015. A commitment to proceed with implementation was finally announced in May 2016.
Australia is expected to officially apply for EITI candidacy in 2017.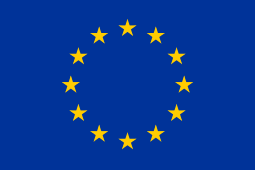 EU Transparency and Accounting Directives
Introduced in 2013. Applies to all 28 Member states of the EU.
Beyond Voluntary Reporting: Mandatory Disclosure Regulations
Numerous jurisdictions globally now have legislated disclosure of payments in the extractives sector. While they vary slightly between jurisdictions, they all seek to make more transparent tax and payments between extractives companies and Governments. The rules in all implementing jurisdictions apply to companies listed and unlisted and intend to cover a company's operations globally at both the country and project level.
The United Kingdom and France were the first to progress with transposition.
Reports for the UK and France were made available in 2016. Reports from all other Member States will be available in 2017. You can search the UK reports online, for free, at Companies House – Extractives Portal .
Captures ASX 200 listed extrcatives companies: BHP Billiton Limited, Rio Tinto Limited and South32 Limited
Extractives Sector Transparency Measures Act (ESTMA)
The Canadian reporting will capture a number of smaller listed Australian mining companies that are also listed on the TSX. OceanaGold is the biggest one. Perseus Mining Limited, Alcaer Gold Corp and Paladin Energy are other examples of ASX companies with a listing on the TSX.
Canada tabled ESTMA in October 2014 and this came in into force in June 2015.
First reporting is due for most companies in May 2017 for payments in 2016 but disclosure has already started.
Reports are published at Natural Resources Canada - NRCAN.
Captures ASX 200 Listed extractives CompanyWestern Areas Limited
Why does Australia need mandatory disclosure if we will implement EITI?
Clare Short, former Chair of the EITI and former UK Labour Secretary of State for International Development,
"EU transparency requirements are complementary to, and not in conflict with, the EITI transparency requirements.
Let us be clear, the extraction of oil, gas, and minerals is still failing to bring the benefits to ordinary citizens that it should, particularly in the poorer countries
Implementation of the EITI standard does not achieve enough in isolation. We need a range of different transparency, accountability and governance reforms."
Unlike EITI which is voluntary and only applies in Australia, mandatory disclosure reporting would require global payment reporting on activities of all ASX listed companies.
Mandatory Disclosure reporting would put Australia in line with the emerging global standard - demonstrating our leadership in the global extractives sector.
It would level the playing field, creating an equal reporting environment for Australian companies by ensuring that some companies aren't subject to stricter requirements than others.
Finally, it contributes to the transparency of global financial flows, and ensures communities where Australian companies operate have data on how their resources are being extracted and at what cost.
Reports also publish international companies reporting payments to Australia. For example - Under the EU legislation, in 2016 Glencore reported paying in taxes to the Commonwealth of Australia.
negative amounts of tax on 6 of their 10 Australian projects.
But they also reported paying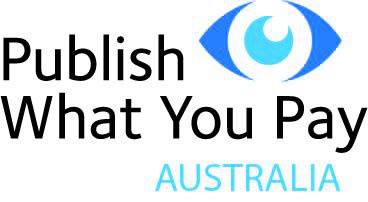 Australia benefits hugely from resource extraction here and abroad. Aside from helping tackle tax avoidance and empowering policy makers to ensure that the wealth generated by extractive industries is used to fund sustainable development in resource-rich countries, increased transparency of payments made by extractive companies provides other important benefits. It mitigates risks of corruption and enables populations to hold their governments to account over the exploitation of non-renewable resources. It also enables investors to better assess the financial, political and reputational risks to which extractive companies are often exposed, while fostering more stable operating environments.
https://www.facebook.com/PWYPAustralia/
Why should it be so difficult for Australians to know where Australian companies are extracting their resources and what they pay for them?
PWYP Australia recommends Australian Extractives Industry Companies and the Australian Government support the introduction of a mandatory reporting requirement in Australia
Australia needs mandatory reporting legislation