"A cult is a religion that hasn't grown up yet."
I think it's fair to say that cults have a pretty bad reputation. When the average person thinks of cults, they think of chicken sacrificions and a bunch of weirdos chanting in a circle. Believe it or not, most modern day cults do not do such activities. A cult is defined as a group, usually led by a designated person, which preaches and practices a certain extreme belief. Cults use techniques of isolation, coercion, and brainwash to attract and keep their followers. They usually do not care about their members like religions do, and will not hesitate to ask for favors or donations from their followers.
According to research, approximately 6% of cult members are psychologically damaged and in need of help. The remaining two-third are generally happy and fulfilled people.
"No one joins a cult. No one joins something they think is going to hurt them. You join a religious organization, you join a political organization, and you join with people you really like." - Jonestown survivor
"A religion is an old cult. A cult is a new religious movement."
A religion is typically a walk in the park compared to cults. Religions are defined as a group of people who believe and worship in a certain prophecy or god. It's really a challenge to totally define the concept of religion as it widely varies throughout different places and periods of time. Some folks may stray from the term "religion", as they feel it's more like a lifestyle or a relationship with their god. Many people turn to faith for help or fulfillment in life, as most religions claim to heal lives. Religions are usually very open and accepting towards newcomers and tend to have a strong sense of community in their places of worship.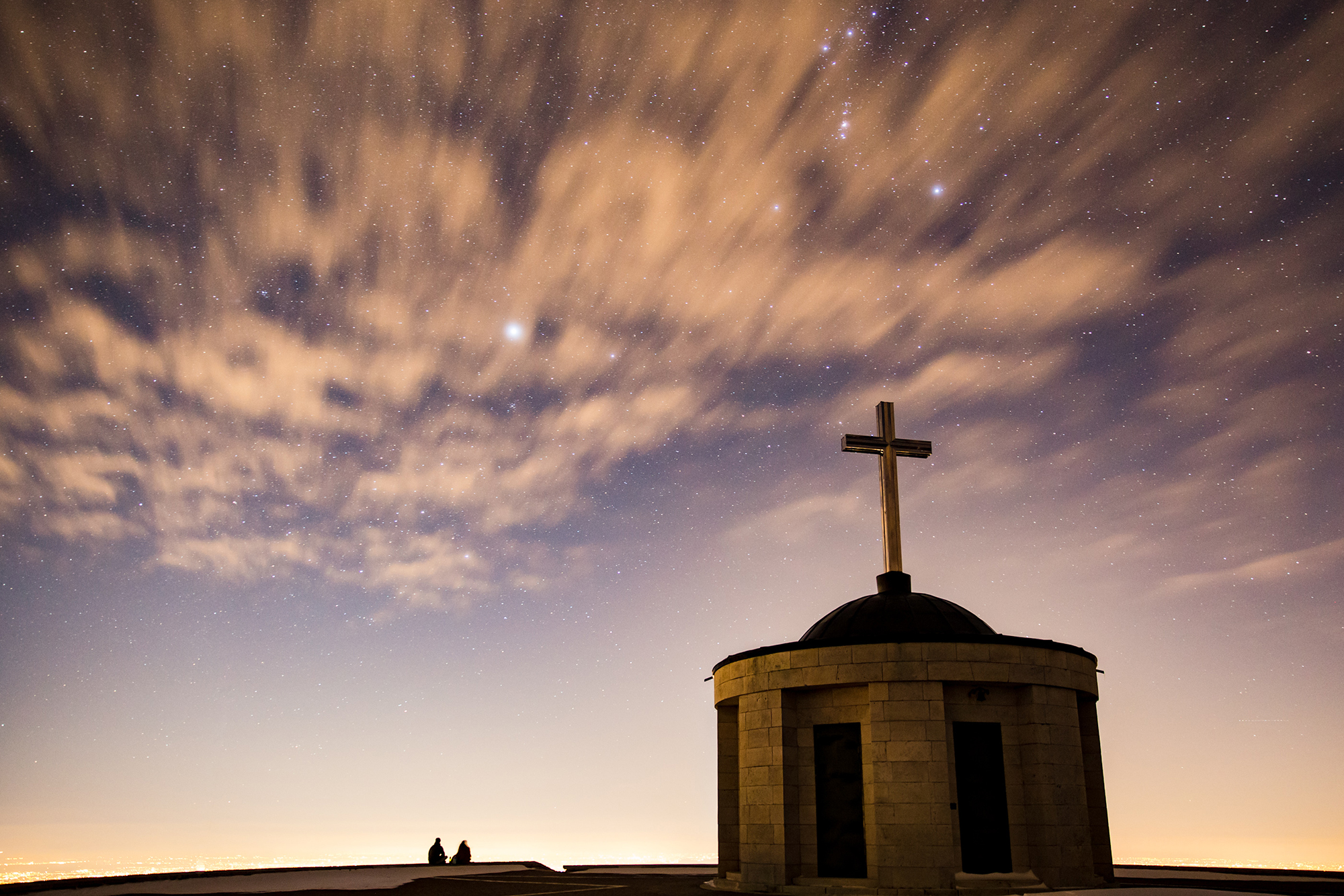 TOP 10 RELIGIOUS GROUPS IN THE U.S.
1. Mormonism 2. Jehovah's Witnesses 3. The Church of Scientology 4. The Twelve Tribes 5. Unification Church 6. The International Churches of Christ (Boston Movement) 7. The Family (Children of God) 8. Christian Identity Movement (Aryan Nations, Christian Identity Church, Klu Klux Klan, etc.) 9. The Nation of Islam (Black Muslims) 10. United Pentecostal Church
Contrary to popular belief, there are in fact many differences between a religion and a cult. One of the main defining factors between the two is the amount of freedom which members have. In most religions, it is encouraged to come and leave whenever you please. Religions allow you to live your own life outside the church and do not force you to participate in everything. Cults, on the other hand, shun upon such freedom. Being in a cult is often like being in a prison, as everyone is forced to confine to the rules by all costs. Cults like to use brainwash techniques to make their followers think it's the right thing to do everything they do.
NEGATIVE COERCION ISOLATION BRAINWASH POWER DEVOTION SECRETS ILLEGAL CONTROL
FREE OPEN ACCEPTING MAINSTREAM SAFE NON GREEDY CARING
Despite their differences, cults and religions do have one thing in common: they want followers. Think of it like a band or tv show - without their fans they aren't really anything at all.
Their recruiting tactics are usually quite different. Jehovah's Witnesses for example (which are often perceived as a cult) stand at busy street corners and glare at you while trying to hand you one of their pamphlets, and sometimes even do door to door visits.
The 8 steps of recrution in cults
1. Inviting people to a non-threatening event 2. Showing lots of love and affection 3. Promising potential members great things they would attain if they joined the cult 4. Convince the people to admit that they want to join 5. Threats of not getting the great things promised if members start to stray 6. Make the members feel guilty 7. Rewards and punishment 8. Take full control over member's lives
Another way of recrution used by cults especially is fear. One of the main reasons why people join groups such as cults is because they feel scared by something they are taught that is bad by their cult, and want to fight against it. Think of how the Westboro Baptist Church terrorises members of the LGBT+ community and people of colour since they are taught that being anything but their "normal" is wrong and sinful. These people are scared of this and therefore want to fight against it to help "better" humanity.
ANCIENT AND MODERN PROPHECIES
Throughout history, cults have been known to have outlandish beliefs. Some cults are based on traditional or historic religion, and others are based on complete science fiction.
founded by Marshall Applewhite
Heaven's Gate was a UFO religion founded in California. They believed that the earth was going to be "recycled" and the only way to survive this catastrophe was to leave the planet. In 1997, the 39 members of the group (including the leader) committed a mass suicide to be taken to a "higher level" by a UFO.
Jonestown (The People's Temple)
Jonestown goes down in history for being one of the most brutal mass suicides of all time and talked about in pop culture. The People's Temple was a branch of the Christian church which practised apostolic socialism. There were many speculations of substance abuse and sexual/physical abuse in the cult. In order to flee the U.S, their leader Jim Jones bought a large piece of land in Guyana and built a compound there which housed approximately 1000 of his cult members. In 1978, over 900 of the Jonestown members died unknowingly in a mass suicide orchestrated by Jones. They drank cyanide laced kool-aid which spawned the pop culture reference "don't drink the kool-aid".
- Eastern religious - Christian aberrational - Satanic - Occult/witchcraft/voodoo - Spiritualist - Racist - Zen and Sino/Japanese - Philosophical-mystical - Flying saucer and outer space - Psychotherapy -Mass therapy or transformational - Training - Political - New age - Commercial - Communal/self-help
Categories of different cults
We often perceive cults as something that is underground or unknown. But there are certain mainstream terrorist organizations which have all the qualifications for a cult.
Believe it or not, the radical Islam terrorist group ISIS is, in fact, a cult. Similar to the infamous Al-Qaeda, ISIS is a radical anti-Western group which works to create an independent Islamic state in their region. They use the base of Islam, a seemingly harmless religion and turn it into bad. Islamic terror groups are an excellent example of how a religion can quickly turn into a cult.
8 NATIONS IN WHICH THE ISLAMIC STATE HAS OPERATED IN
One of my personal favourite types of cults are the sci-fi alien type ones. From Raëlism to The Church of Scientology, these religious cults believe in prophecies and scenarios that sound similar to those from the X-Files.
The Church of Scientology
Scientologists all over the globe truly do believe in extraterrestrial existence. Their grand theory is that millions of years past, a planet similar to Earth existed somewhere and was lead by an intergalactic overlord named Xenu.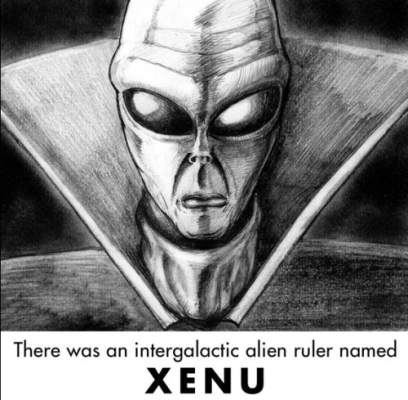 Raëlism is a religious movement that believes that in 1974, their leader Claude Vorilhon received a message from an extraterrestrial named "Yahweh," telling him that human beings are created by alien scientists called the Elohim. These aliens purposely confused humans to think they were gods, cherubs, angels and mythologic characters which Raëlists believe is the reason for the belief of those things.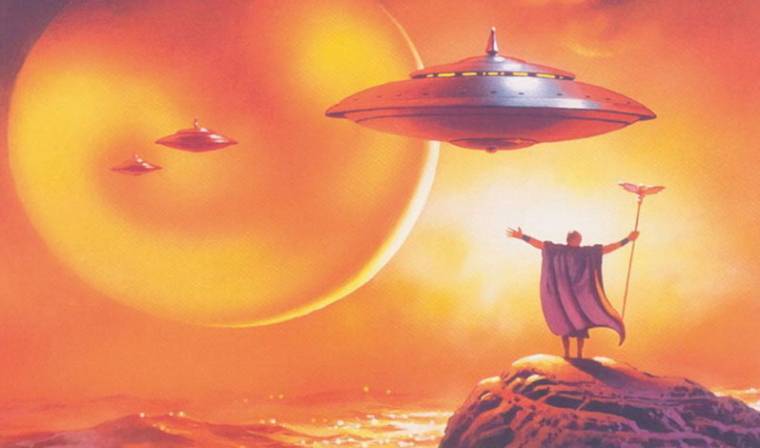 George Adamski was the first to plant the seed of UFO religions in the 1950s.
Since cults and religions seem to always promise life improvements and self betterment, it makes you wonder if it really does happen.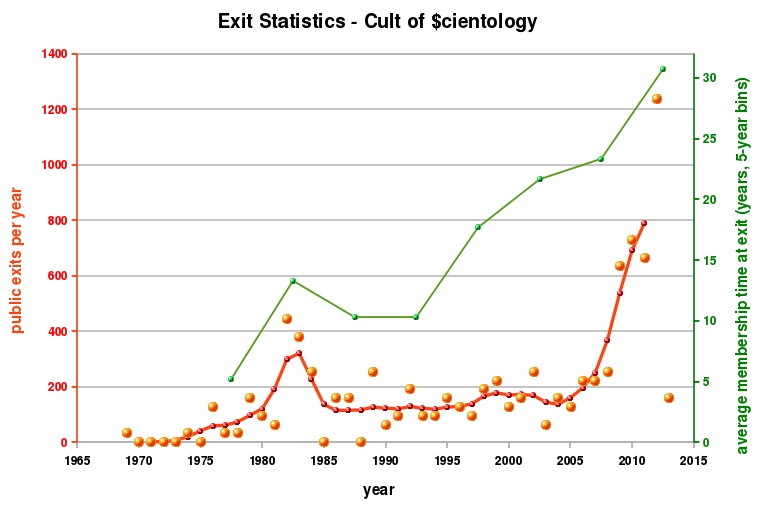 IN 2009, A STUDY SHOWED THAT 44% OF THE UNITED STATES ADULT POPULATION HAVE LEFT THEIR CHILDHOOD FAITH, WITH THE BIGGEST REASON BEING BECAUSE THEIR SPIRITUAL NEEDS WEREN'T BEING MET
SCIENTOLOGY 'S LOSS AND GAIN OF MEMBERS FROM 1965-2015