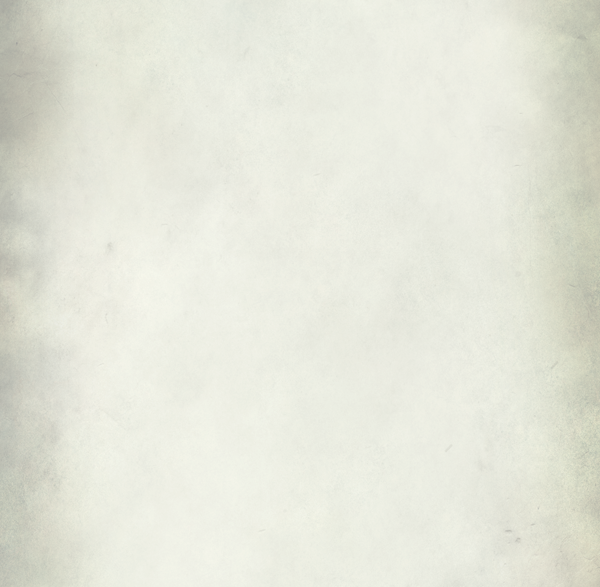 Visit our Website at www.RAGEnglewood.org
R.A.G.E TAKES GREAT STRIDES IN 2016
The Resident Association of Greater Englewood would like to thank all of our members and supporters for the amazing contributions of time, resources, dedication and support in positively affecting the lives of many residents in the Greater Englewood Community. We are excited to share our 2016 Year in Review and reflect on the many successes and accomplishments that R.A.G.E. has achieved this year!
As we eagerly prepare to enter the new year, it is a good time to celebrate the growth of R.A.G.E! We welcomed 57 wonderful members to our association! Our members are a diverse group of extremely committed individuals devote to creating change in the Greater Englewood Community. If you are interested in joining to continue our efforts, please considered membership with R.A.G.E. so we can be even more powerful in 2017!!
RAGE at the Grand Opening of Whole Foods Market Englewood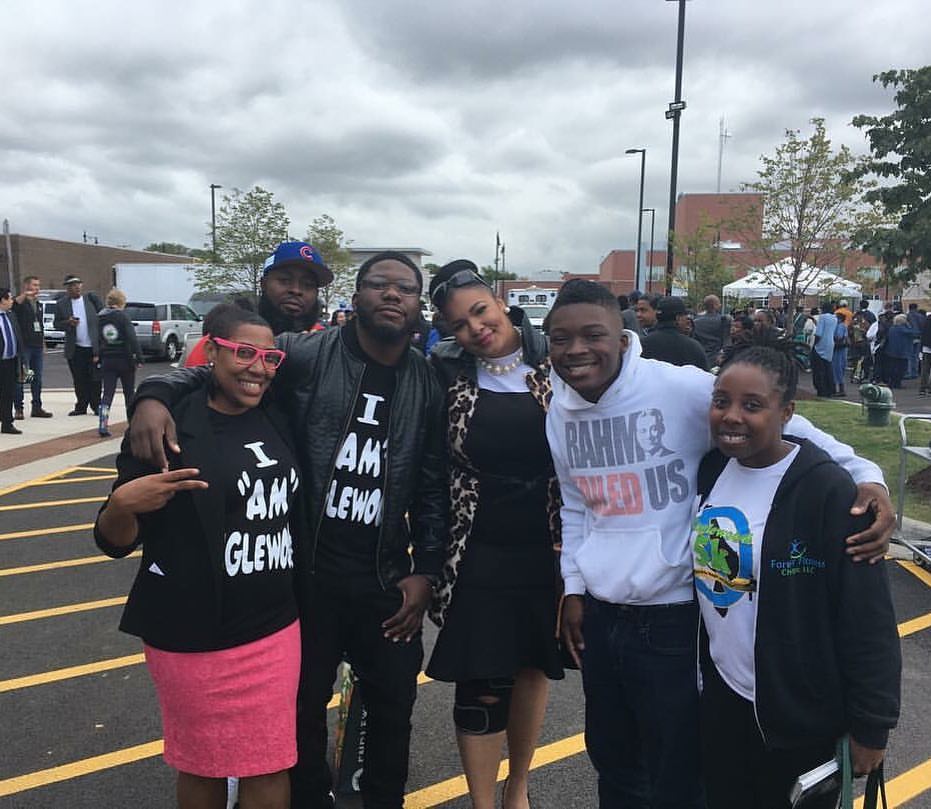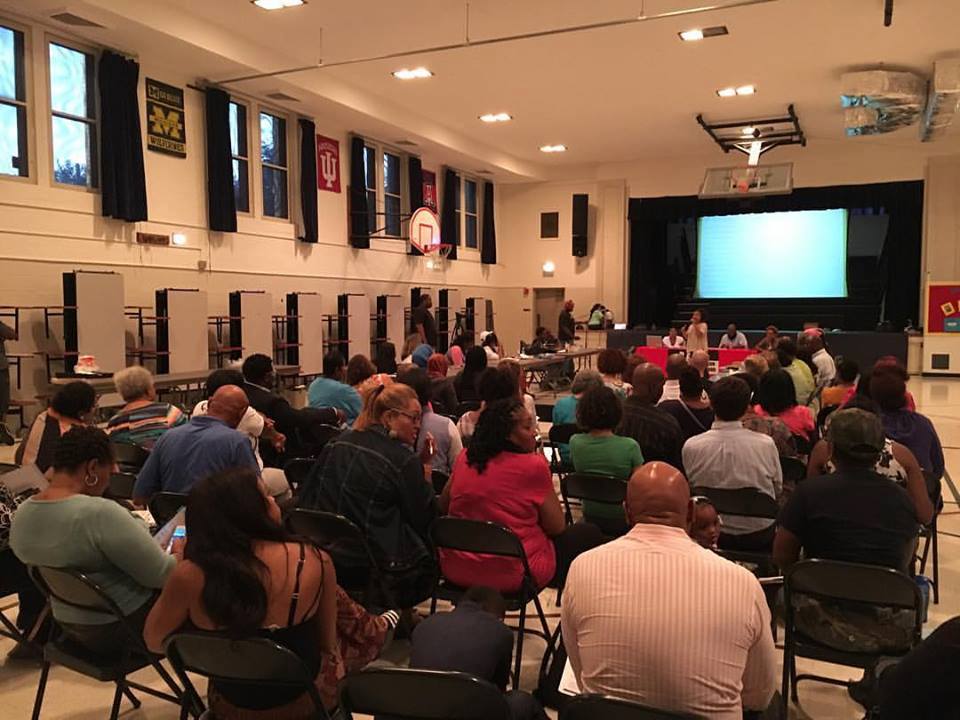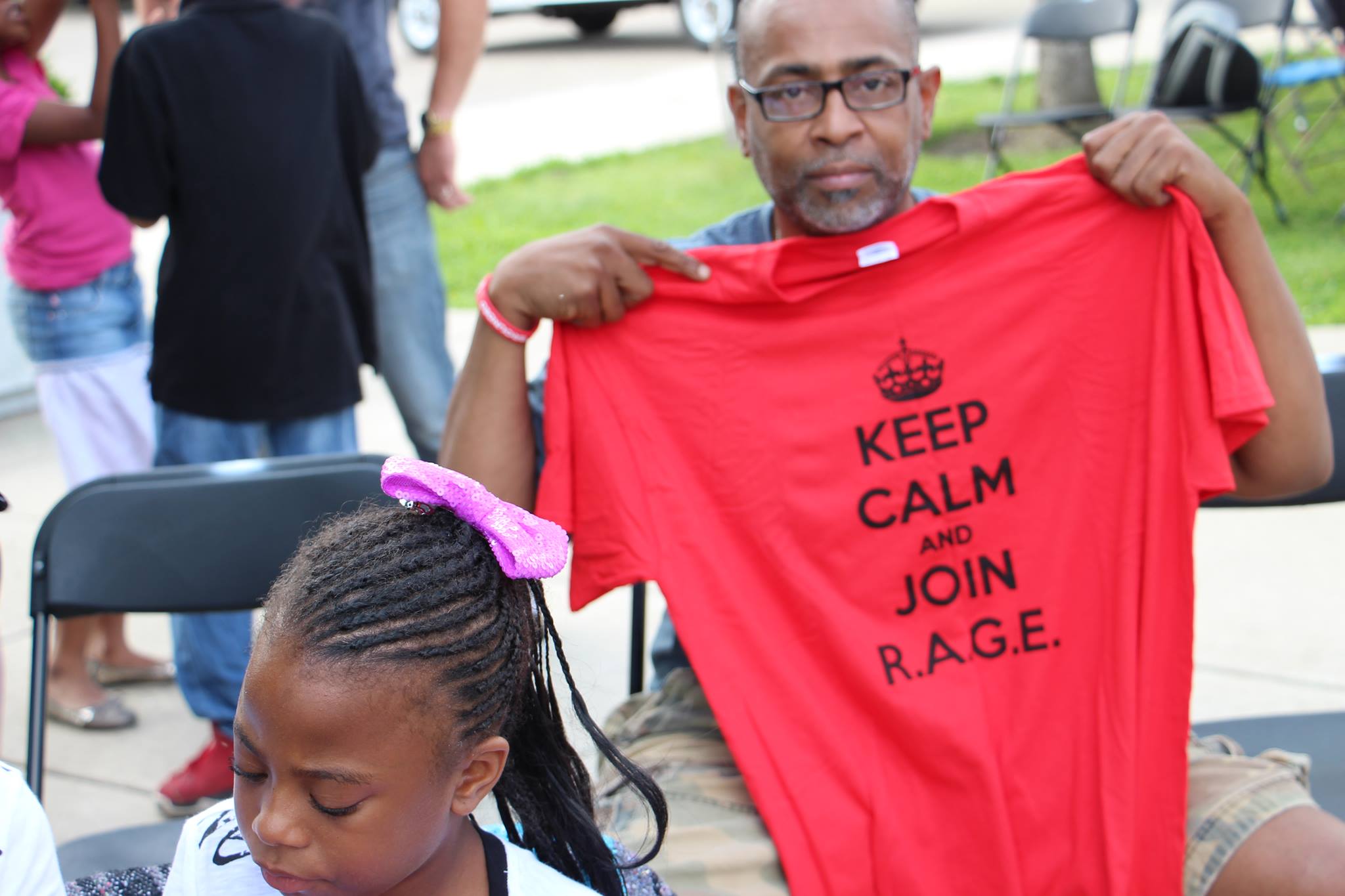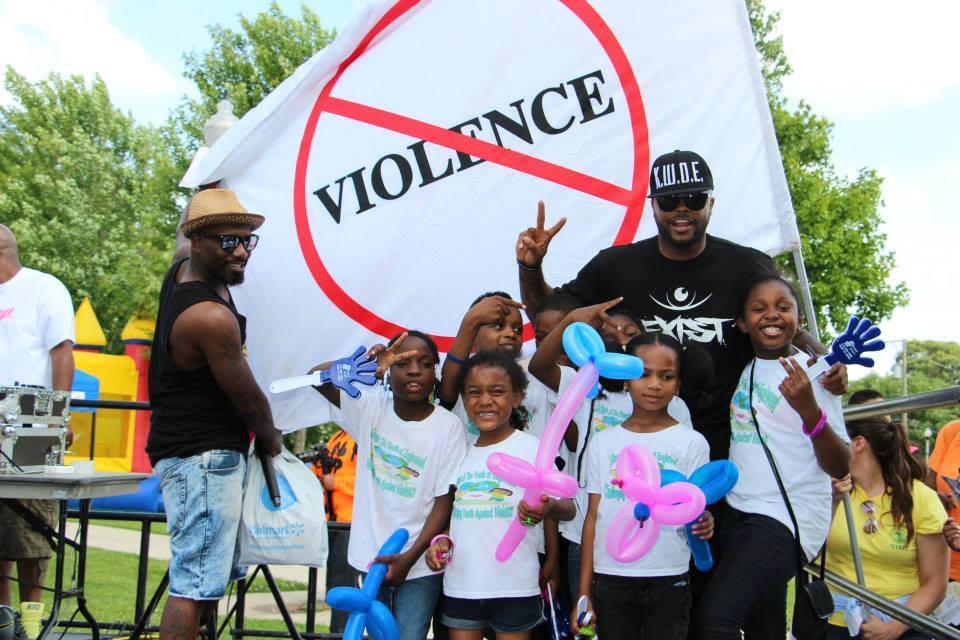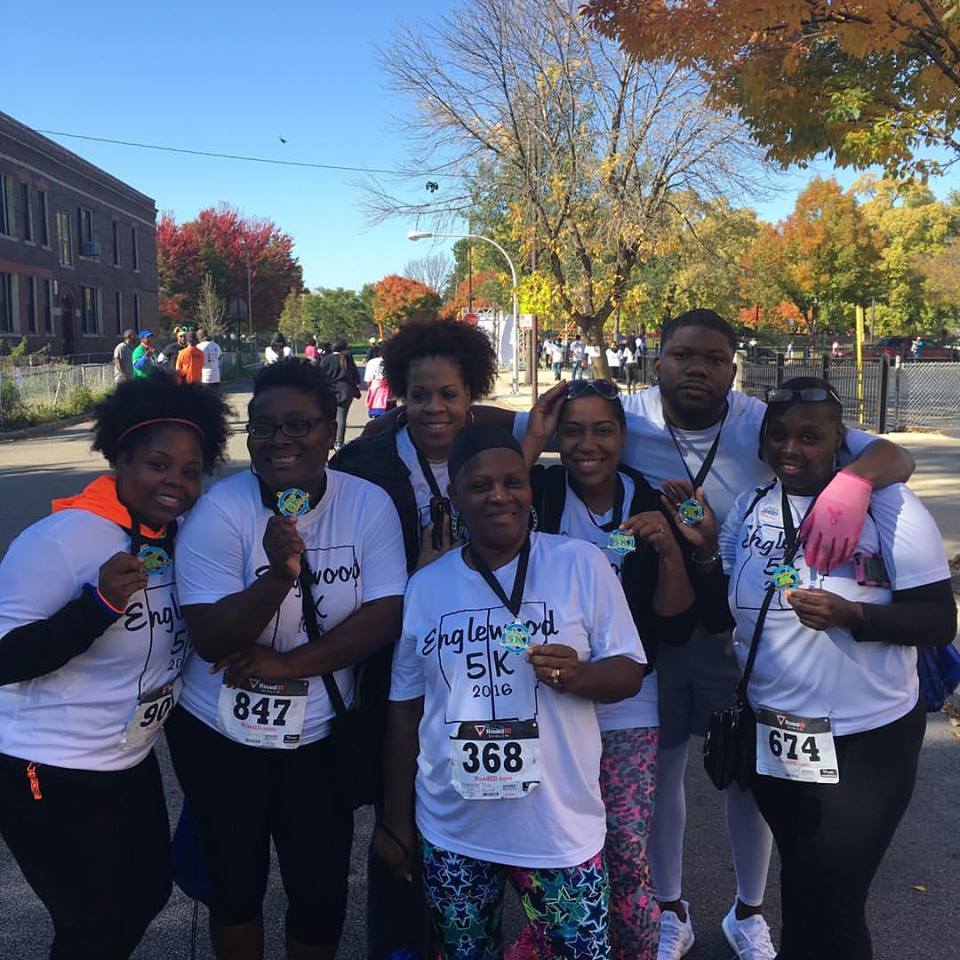 Englewood Quality of Life Fund
RAGE members were a crucial part in helping to collectively raise over $15,000 to support and contribute to the Englewood Quality of Life Fund! The donations were matched by two donors increasing the fund amount to roughly $50,000! After identifying the need for a community fund to support the Englewood Quality of Life Plan, RAGE President, Asiaha Butler, spearheaded this effort and challenged the community to collectively raise our own dollars. On Giving Tuesday, the Englewood Quality of Life Fund took 1st place for most donors on IL Give website. R.A.G.E. is also the designated champion for Public Safety Task Force and several RAGE members participated and led many of the Quality of Life task forces.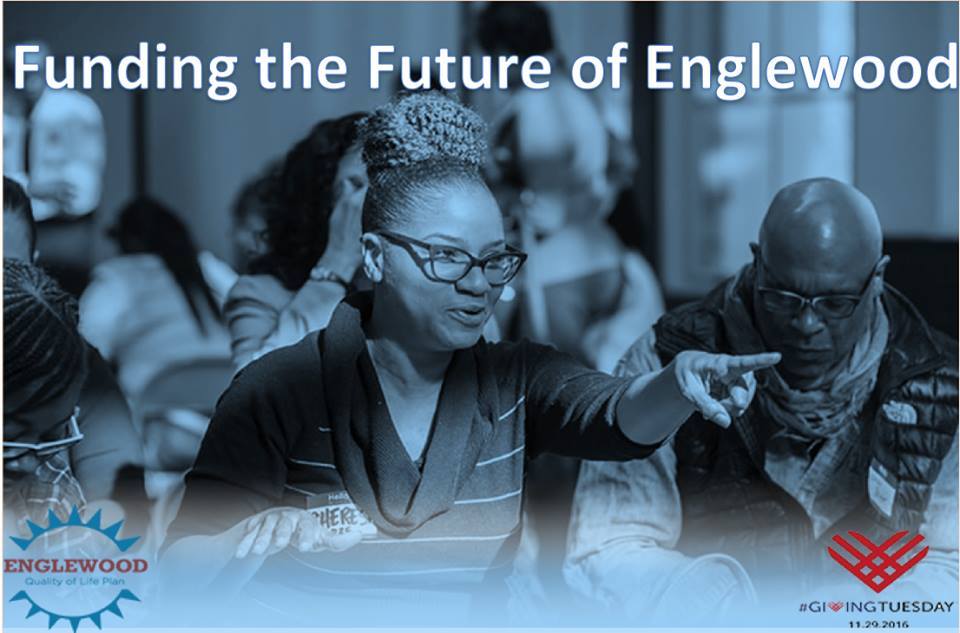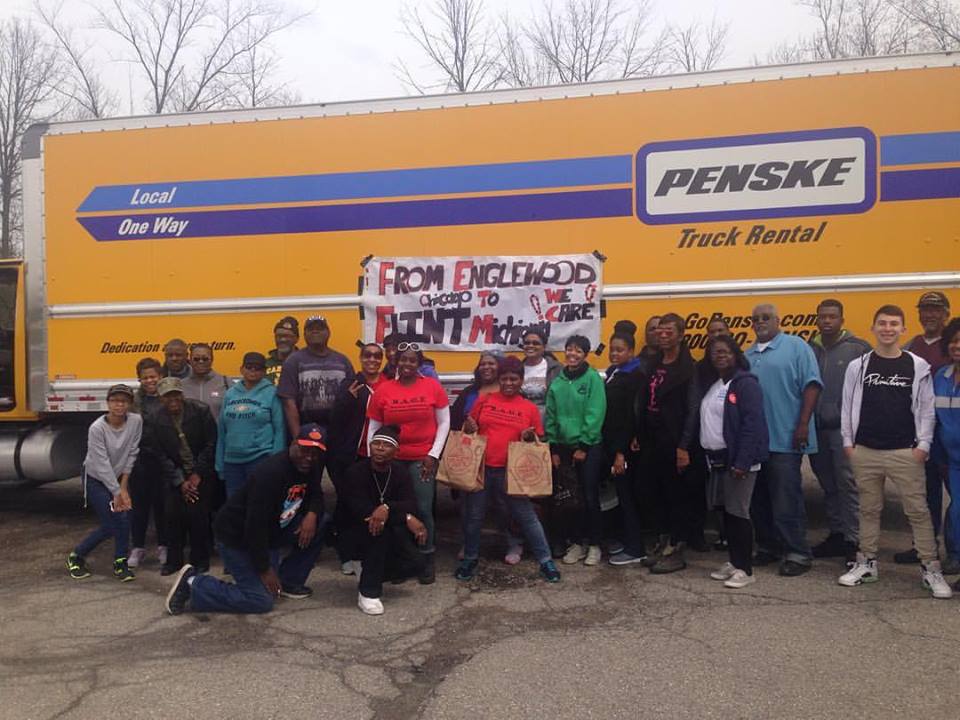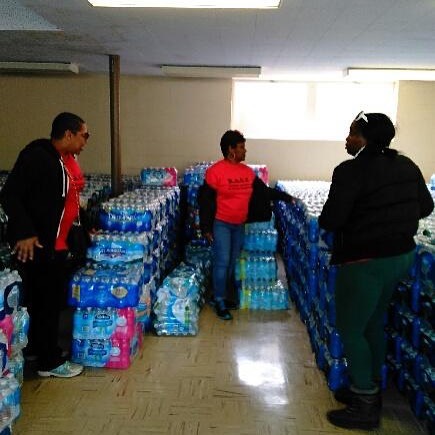 R.A.G.E. members helped to lead the Englewood to Flint initiative.
A dozen Englewood-based groups came together to provide water and basic care kits for the elderly and disabled in Flint, Michigan to aid in dealing with city's water crisis.
New Show on CANTV Real Talk with RAGE
RAGE launched a NEW raw and uncut show on CANTV this year, Real Talk with RAGE! The six episode series was hosted by RAGE Co-founder, DJ DAP. The show took a powerful turn in discussing issues and topics with strong black men and community leaders.
We hosted another successful So Fresh Saturday series which is a FREE, family-friendly, resident driven, "edutainment" series that showcases various artistic expressions, provide resources for the community and educational workshops for all ages. The goal of the series is to create a safe space in the parks of the Englewood and West Englewood community. We took over 6 parks in the name of peace and look forward to presenting the series again in 2017!!
RAGE Takes Over 6 Parks in Greater Englewood!!!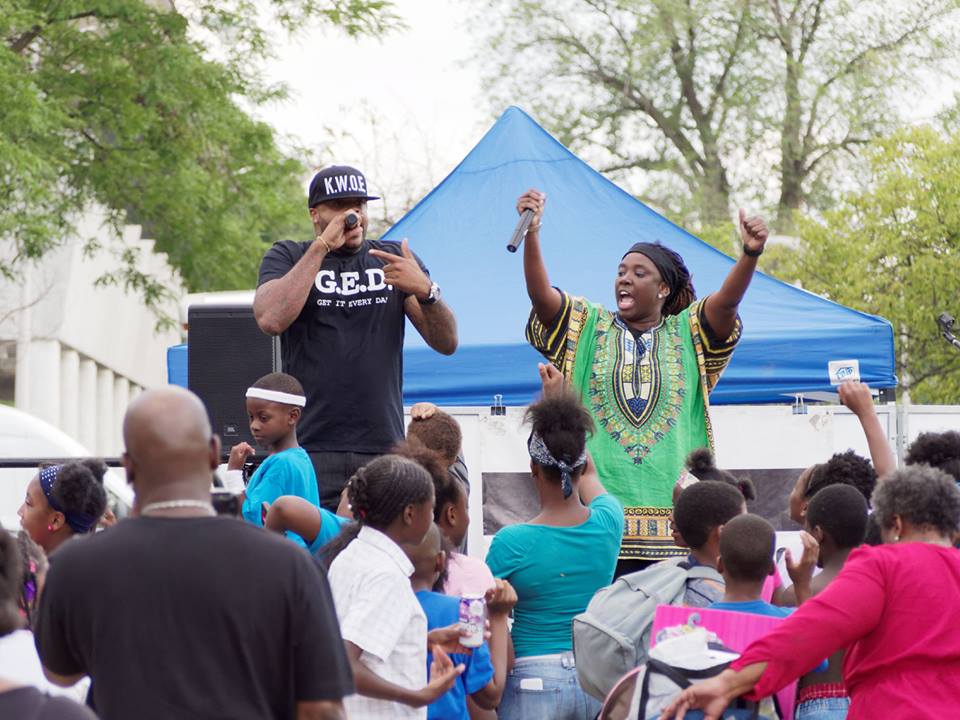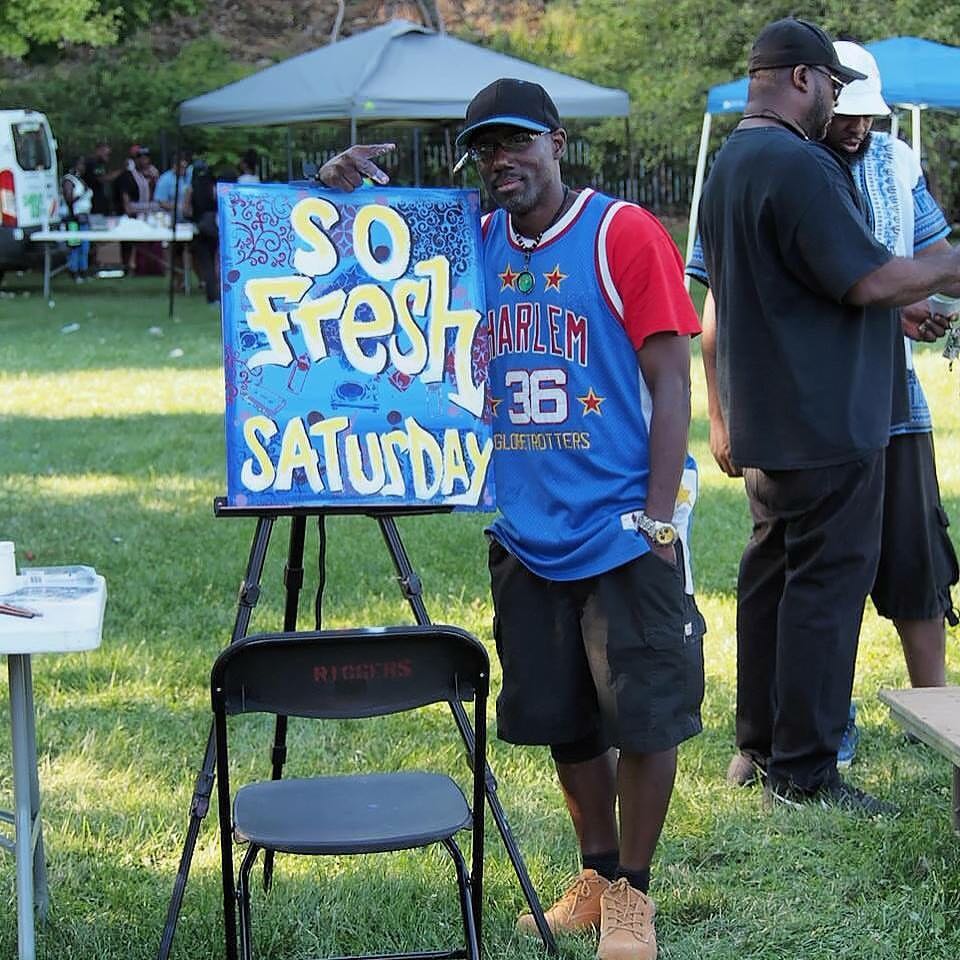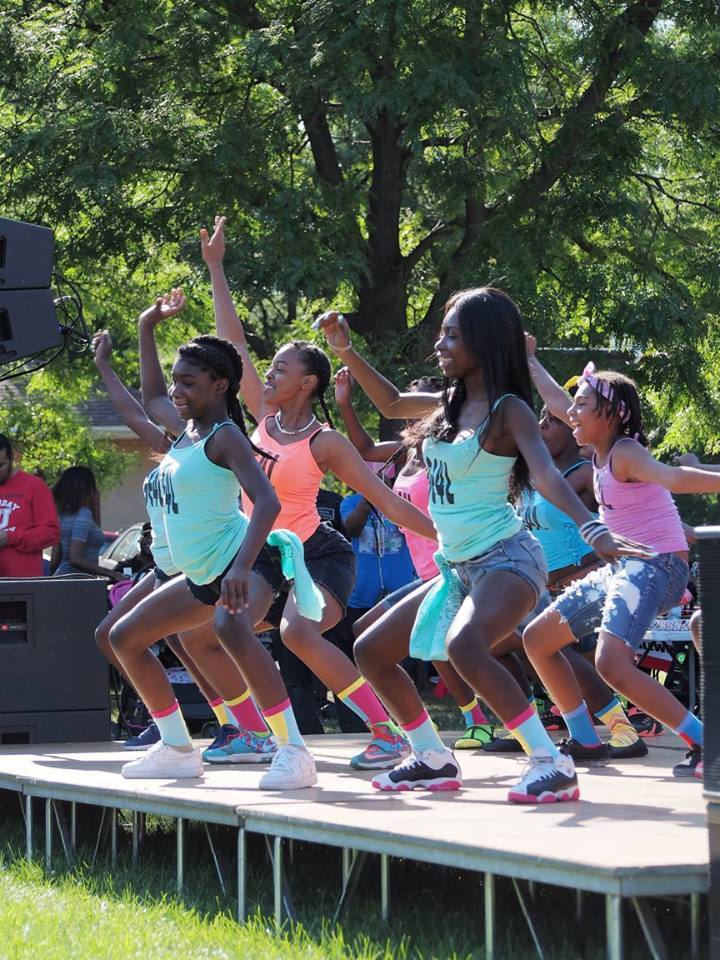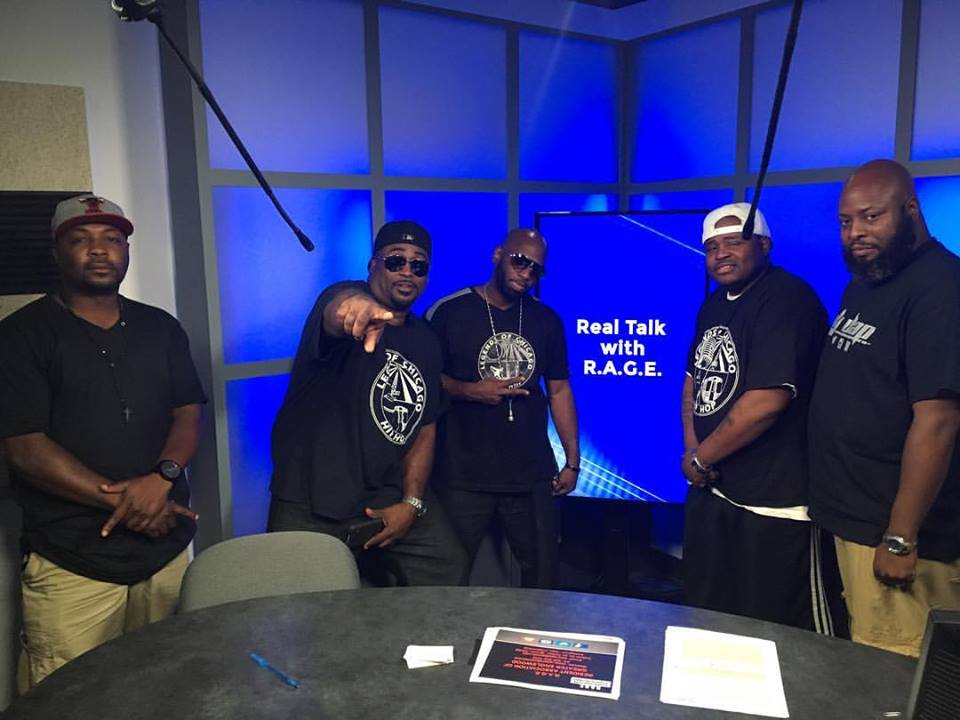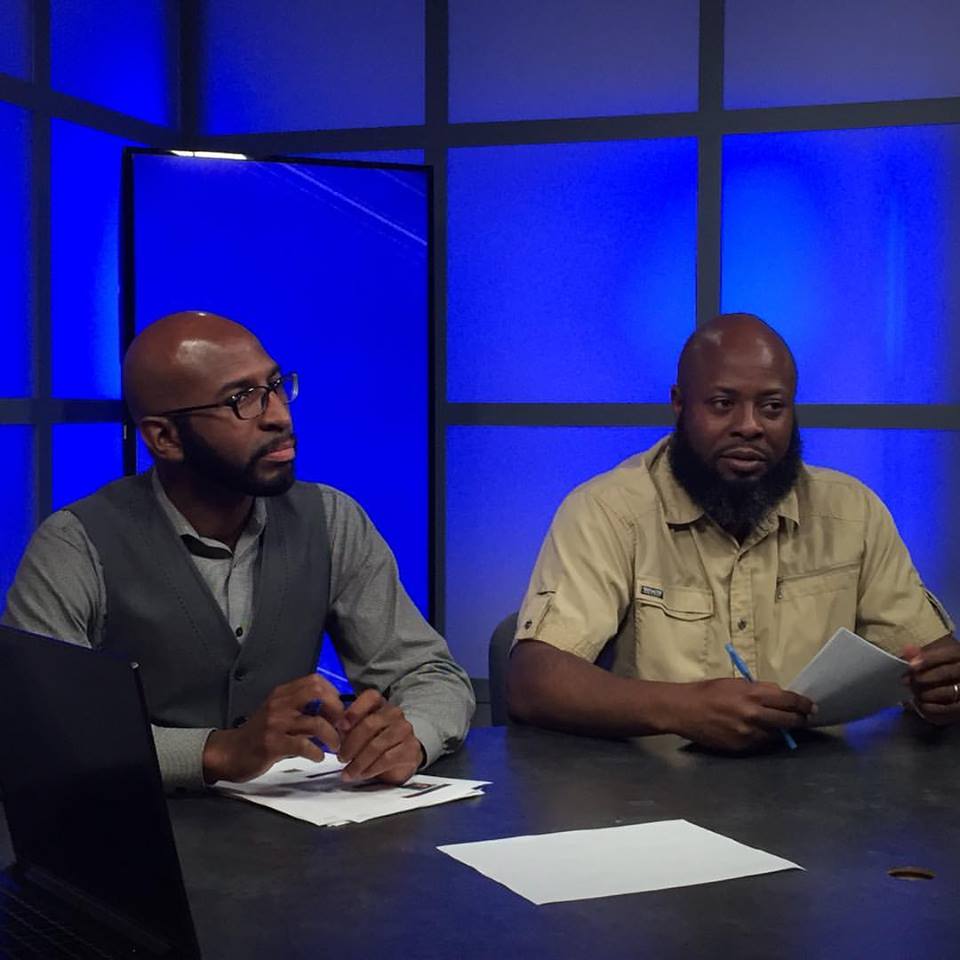 Englewood Youth Civic Engagement Program
In collaboration with Teamwork Englewood, R.A.G.E had the honor of working with seven high school seniors from Lindblom Math and Science Academy. The youth were given the opportunity to complete over 140 hours of community service volunteering at R.A.G.E. events and programs! The youth took pride in learning more about the Englewood community and helping to make it a better place.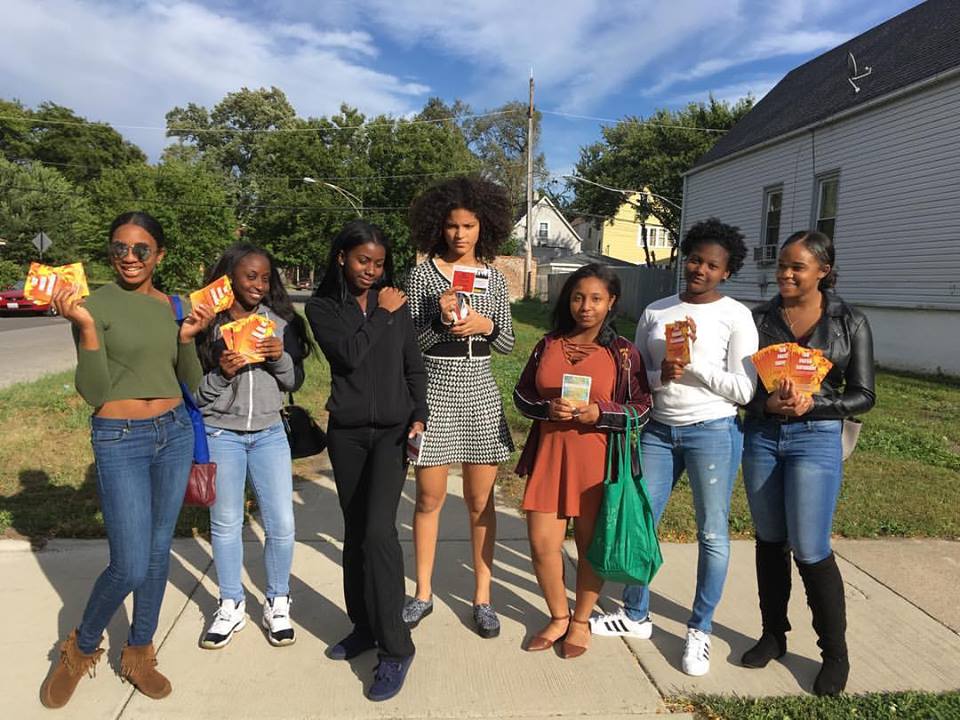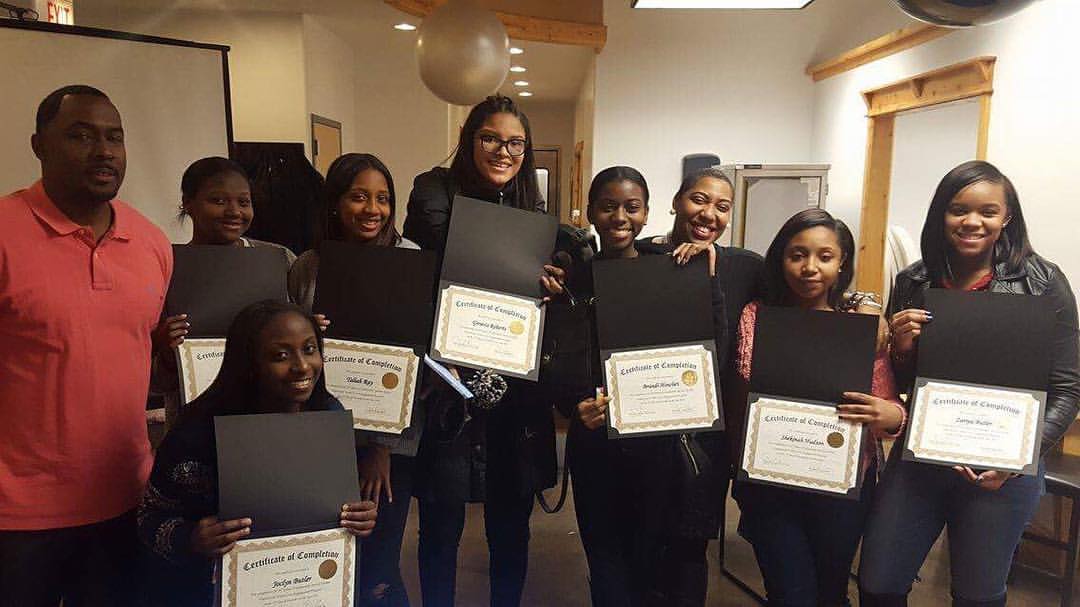 RAGE brings on new staff member, MICHELLE !!!
R.A.G.E is super excited to have our first staff member EVER! Michelle Rashad was born and raised in the Englewood community. While attending Lindblom Math and Science Academy, She discovered her love for community service while volunteering with Jean Carter Hill and Imagine Englewood If. Michelle went on to graduate from Howard University where she studied communication and business. Michelle is very passionate and devoted to seeing Englewood RISE! Welcome to R.A.G.E, Chellee!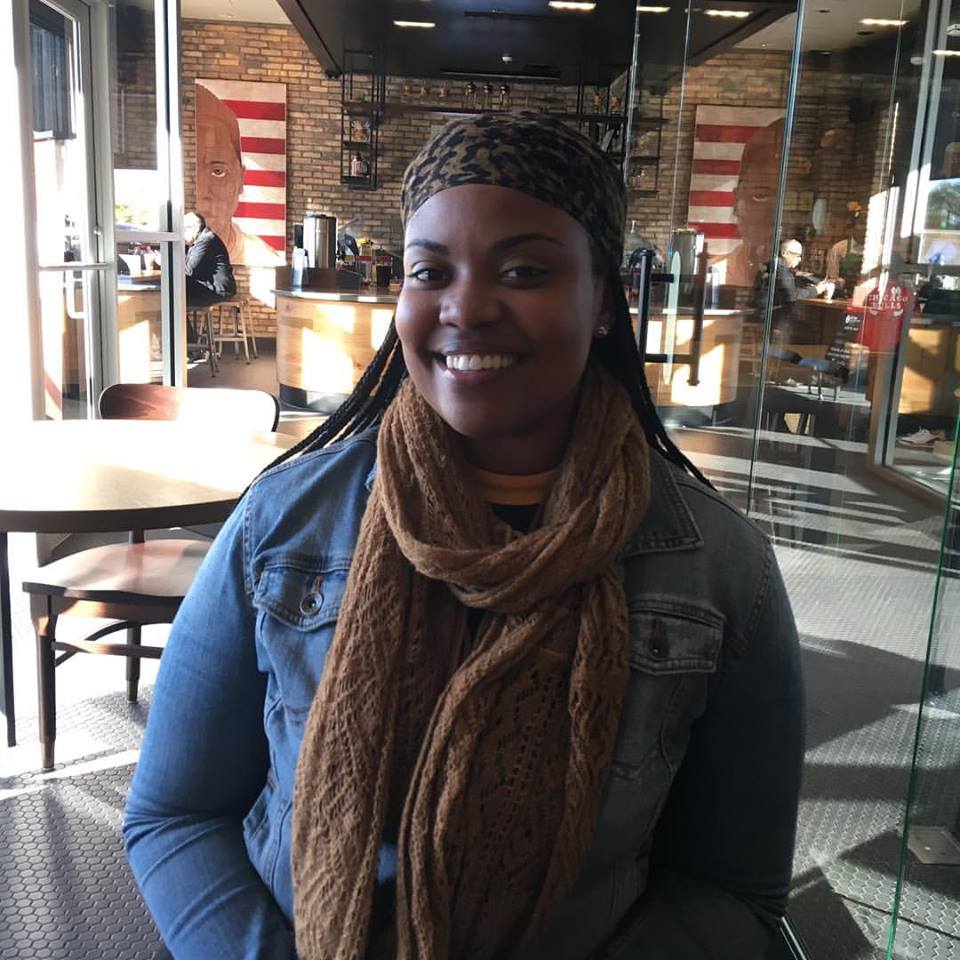 After receiving a generous donation of more than a 1000 authentic African art pieces, RAGE partnered with the Hamilton PAC to host Englewood's First Art Fair. RAGE looks forward to hosting future Art fairs in 2017!
RAGE Partnered with the Hamilton PAC and the South Side Mural Project to add some color to the community by painting the beautiful "Work Hard Play Hard" mural.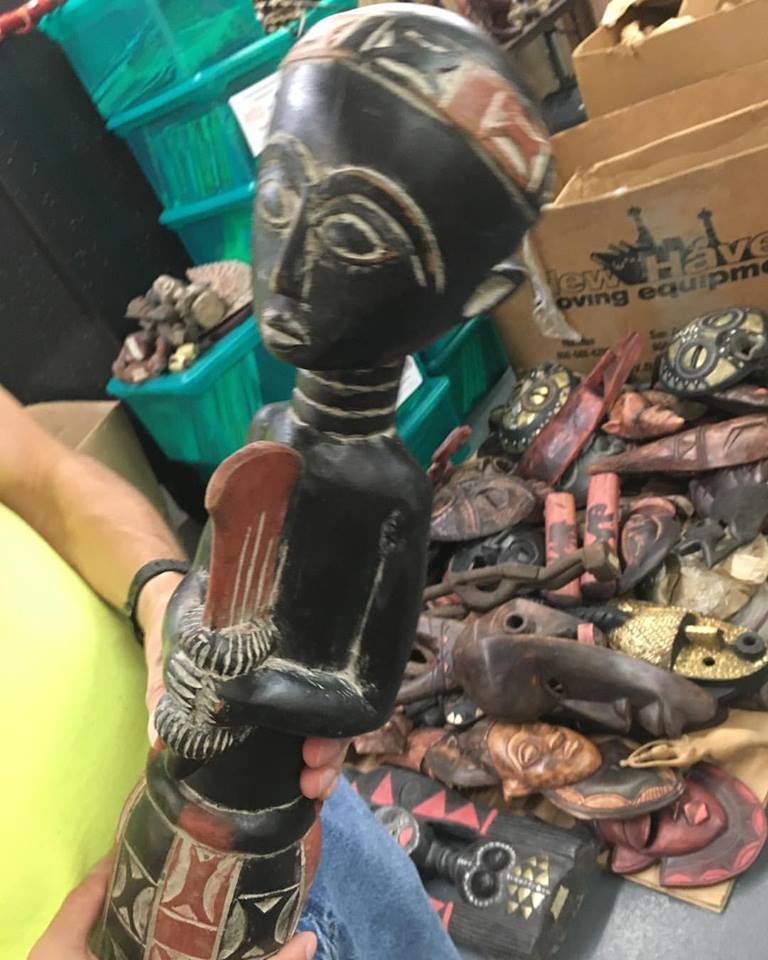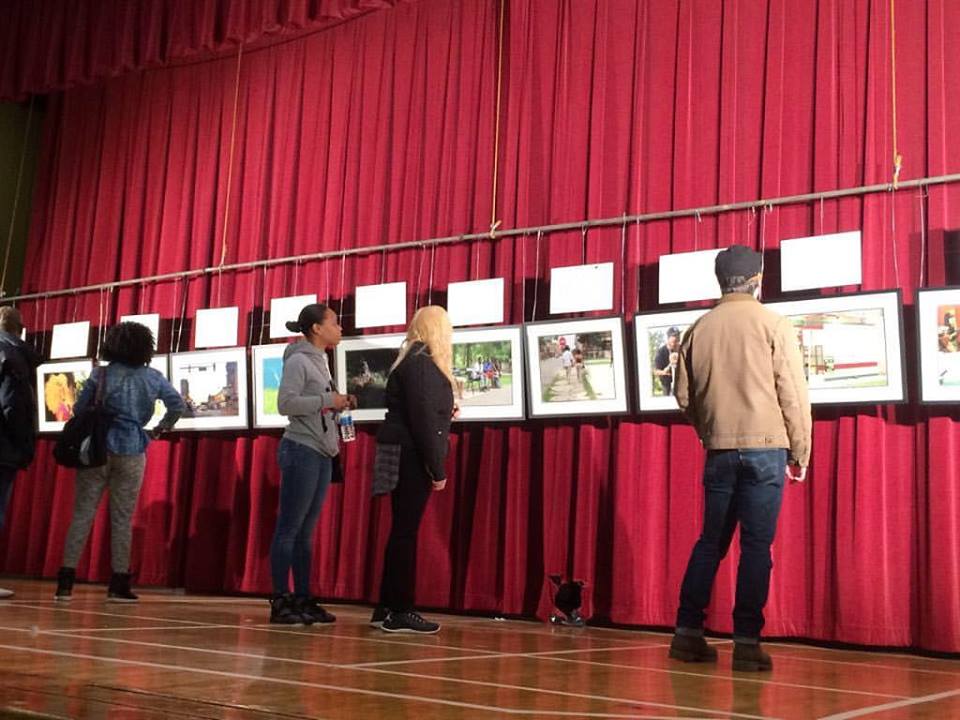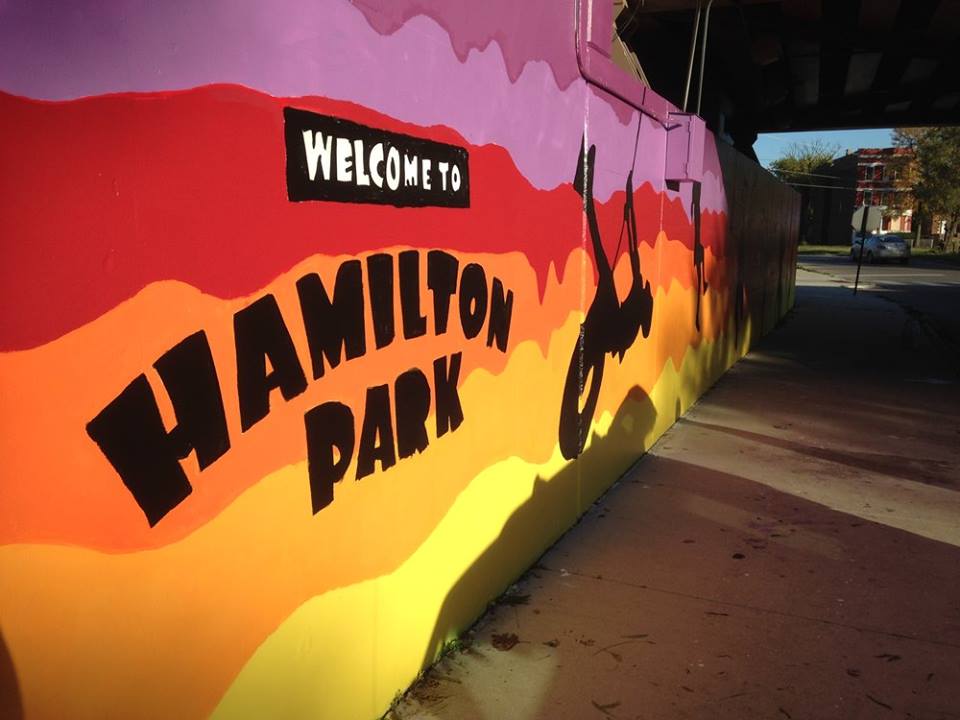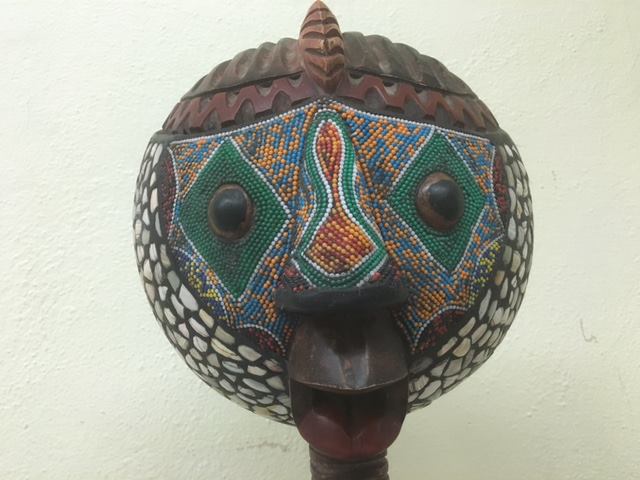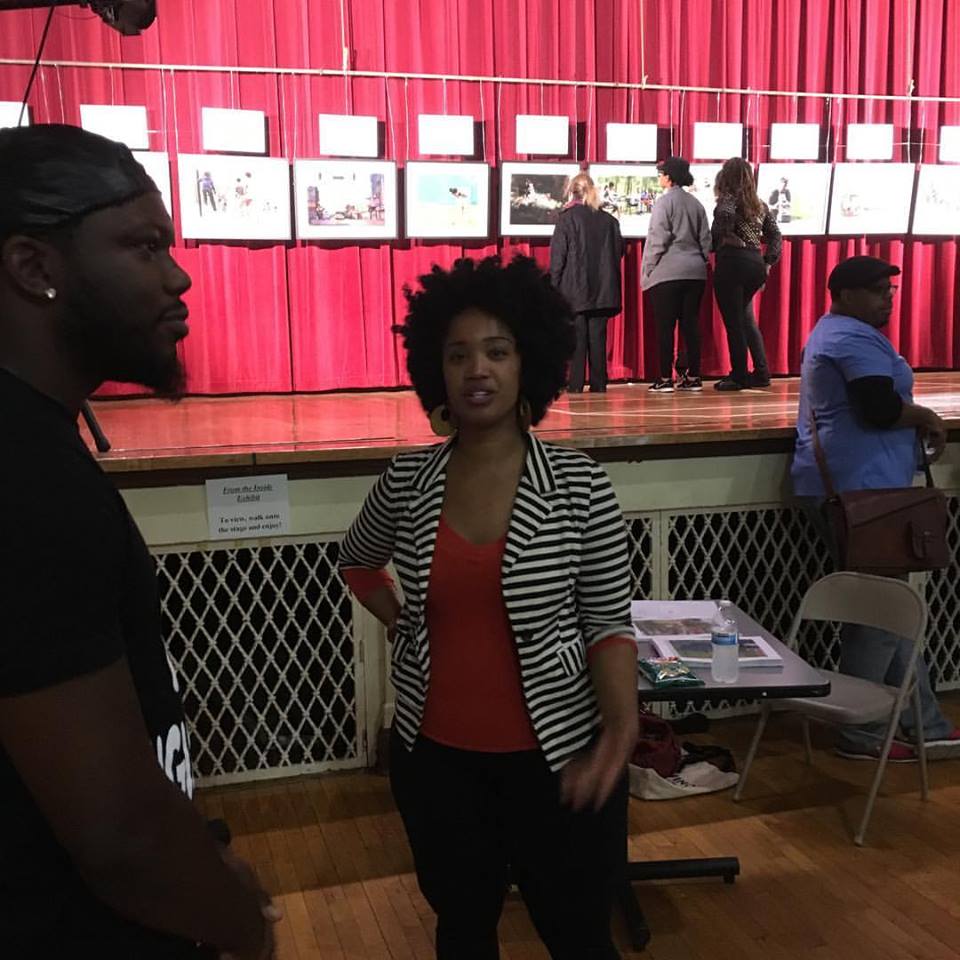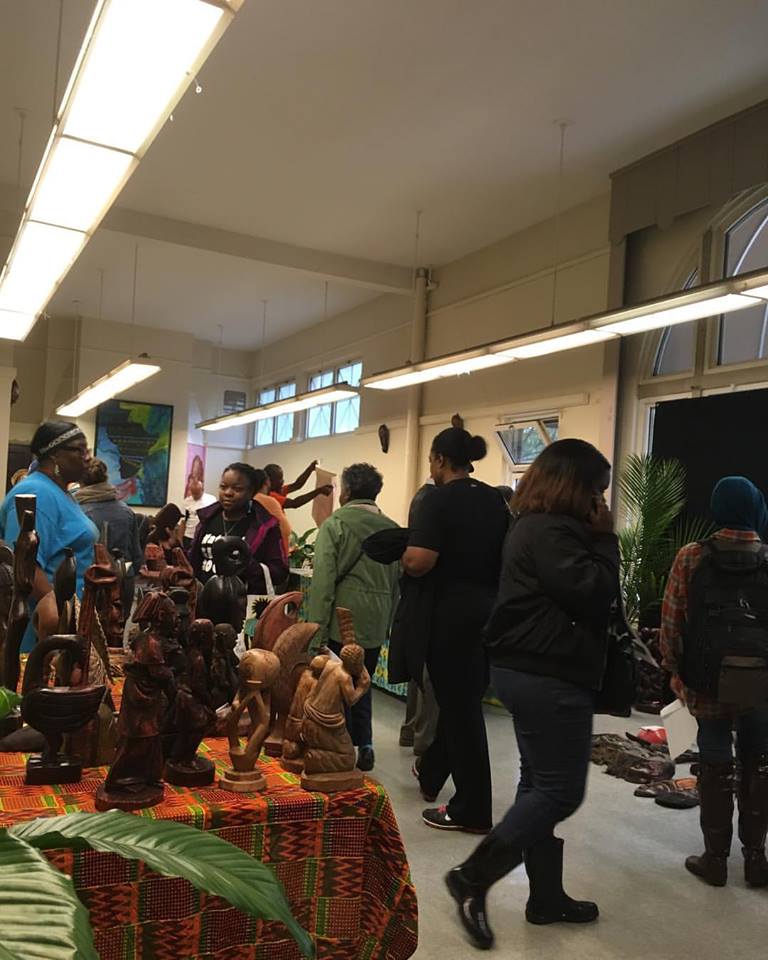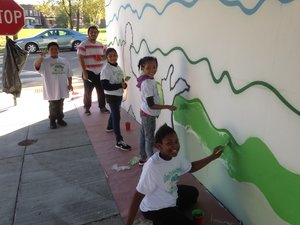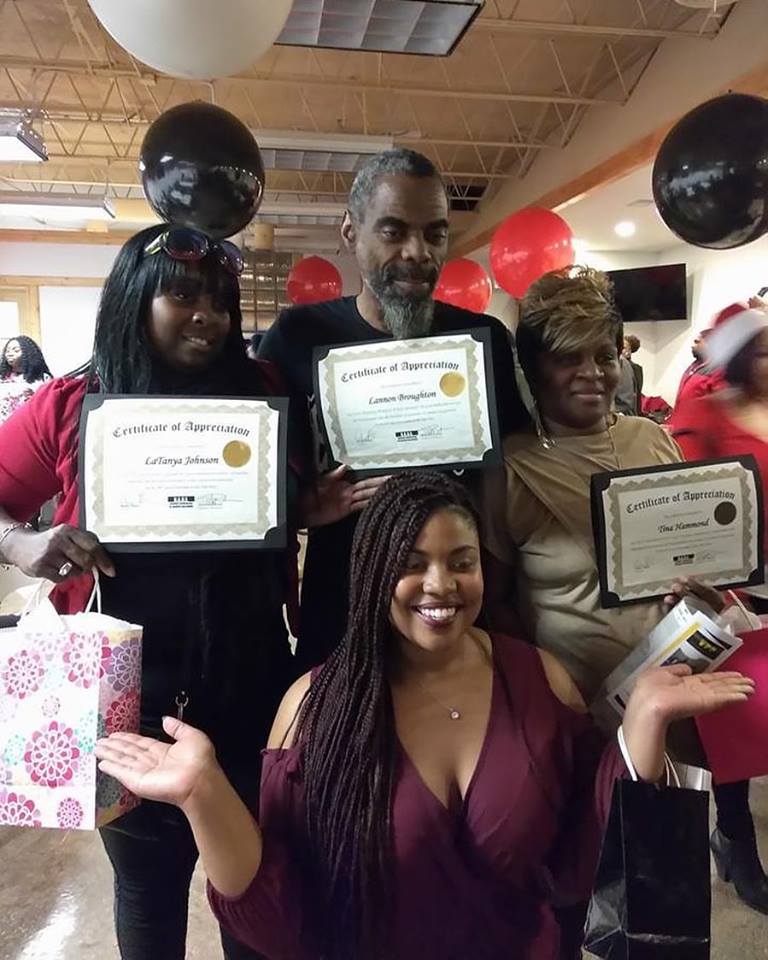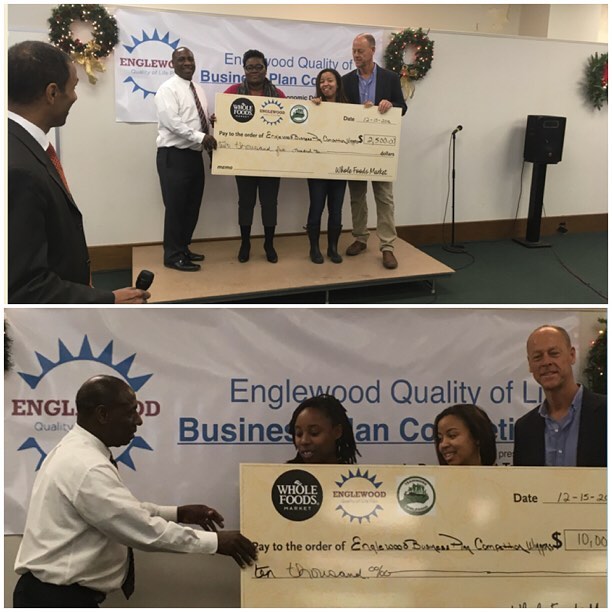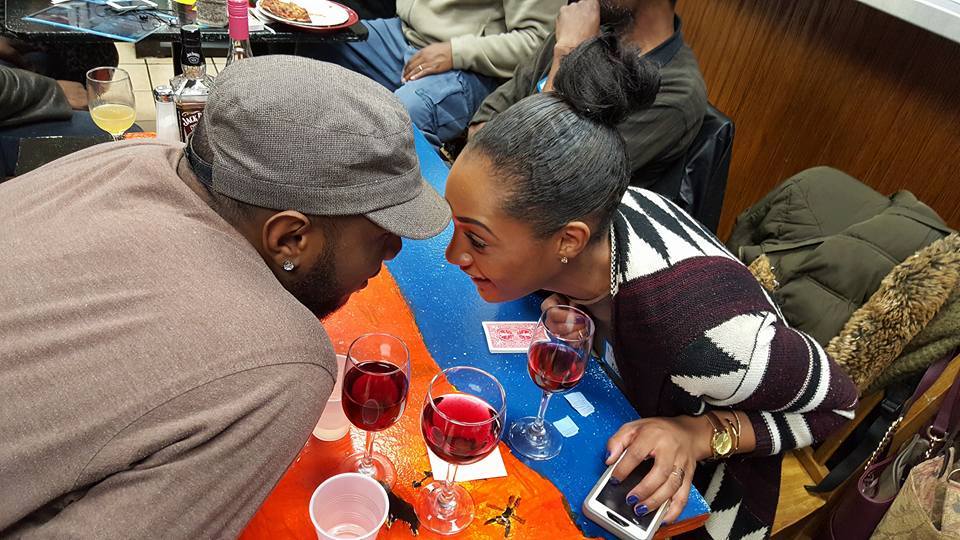 RAGE awarded three of our devoted volunteers with certificates of appreciation at this year's 6th Annual Holiday and Networking Party. Tina Hammond took home the 2016 Member of the Year. 2016 Hardest Working RAGE member awardee is Lannon Broughton. In honor of the late artist Michael Anderson, who coined the phrase "Englewood Rising," RAGE also awarded LaTanya Johnson the Englewood Rising Award for her outstanding work in the community. Congratulations!
Two members, Cherice Price and Andrea NaTay, both were winners of the Englewood Business Competition developed by the Englewood Quality of Life Job & Economic Taskforce and in partnership with Whole Foods Market.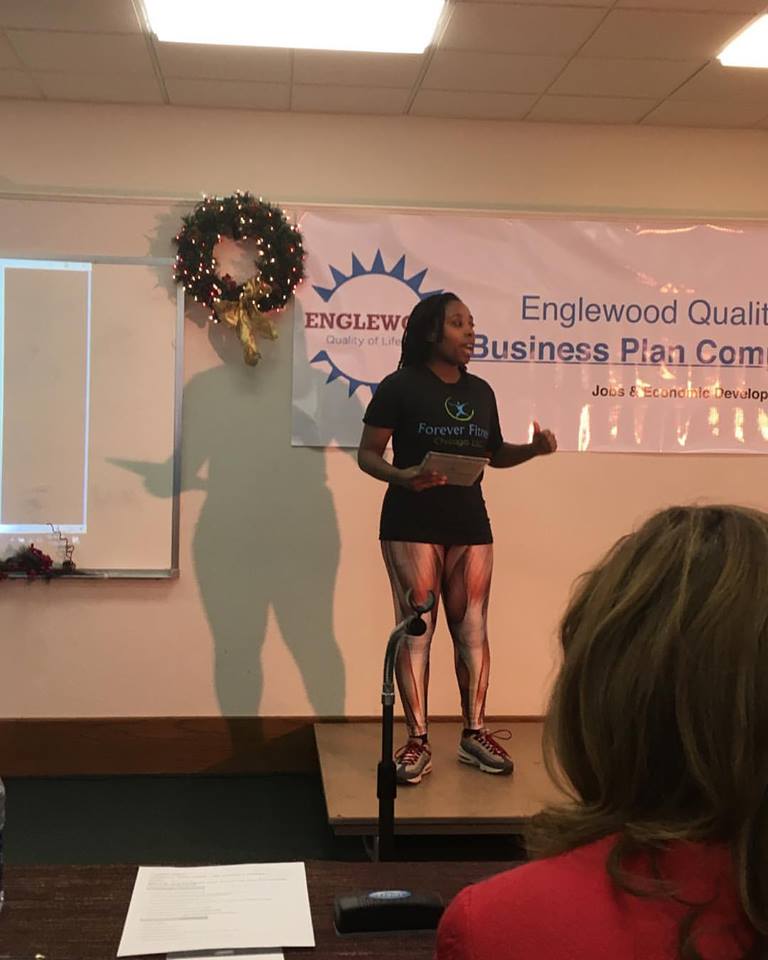 Three of our RAGE members worked together to create the Englewood Happy Hour to "cash mob" local resident based businesses. Englewood Happy Hour/Money Mob would gather on the 3rd Friday of the month at various businesses in Englewood in efforts to stimulate the economy in the community. Stay tuned for the re-launch of this initiative in 2017!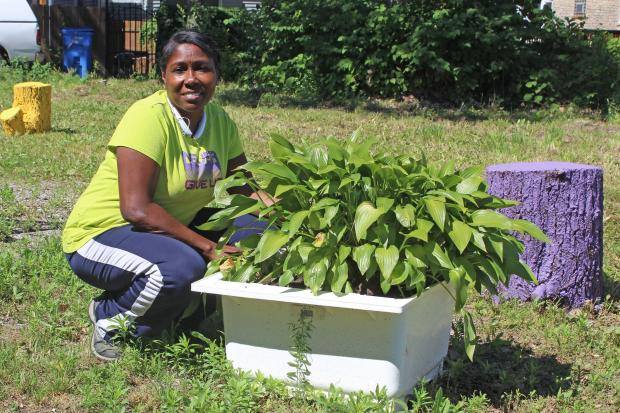 After advocating for resources for Large Lot owners - More than 5 RAGE members were awarded a mini-grant for creative place making for their lots by Teamwork Englewood. Many of them have created gardens, artwork, communal gathering spaces and more! The Large Lot Applications are open now until 1/31 - go to largelots.org to apply today!