CAMP EXPERIENCES ARE GREAT WAYS FOR CAMPERS TO STAY ACTIVE THIS SUMMER.
According to the CDC, approximately 17 percent of children and adolescents are considered obese.
According to a recent study by ACA, over 80 percent of all camps have campers engage in physical activity levels greater than the CDC-recommended hour per day.
Free, unstructured play time is great for getting kids moving while developing critical social and problem-solving skills.
Pickle Ball, Geocaching, Etc.
Trying new activities at camp is fun and gets campers moving. They might even like the activity so much that they do it at home!
Intentionally emphasize physical activity each day by programming a free-time active hour as well as a rest hour.
Encourage campers to walk around the world, across the state, or to some destination by using pedometers and having campers convert the steps to miles. Walking teams or walking buddies can be encouraged at camp.
Get campers involved in a road race or community walk. Themed races can be especially fun.
Do not emphasize winning or being the best. Always focus on making physical activities FUN.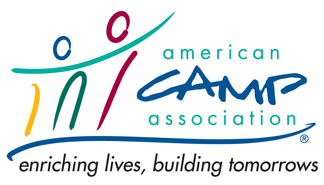 Tips from: Henderson, K. and Saltmarsh, A. (2012). Make a commitment: Encouraging wellness and healthy living at camp. Camping Magazine, 85(2). Retrieved from www.ACAcamps.org/campmag/1203/make-commitment