Ten enthusiastic teens completed this summer's program. Teens ranged in age from incoming freshman to graduating seniors and came from all over Austin to participate in: *Team Service Day *Orientation & Training (4 days) *FIve Team Huddles *Training to become Activity Leads *Team Fundraising Project Over the summer, 52 activities were co-led or led by Teen Leaders. They also helped with service fairs, the Whole Foods Kids Club, and volunteered behind the scenes. These kids volunteered a total of 535 hours over the summer and seven of them received the Presidential Service Award!
In 2016, our Summer Youth Leadership Program included a Junior Program for Middle School Students and a Teen Program for High School Students. We received 39 applications for our summer programs in 2016 and accepted 11 new Junior Leaders and 10 new Teen Leaders. Our past teen leaders helped present at an information session, facilitate the group interview, and lead trainings for new participants.
Eleven Middle School students from all over Austin developed leadership skills by participating in: *Team Service Day *Orientation & Training (1 day) *Co-leading 6 or more service activities *Extension Project Over the summer, 79 LHH activities were co-led by Junior Leaders. They also helped with service fairs, the Whole Foods Kids Club, and volunteered behind the scenes. These kids volunteered a total of 328.5 hours over the summer and five of them received the Presidential Service Award!
Youth Leadership Programs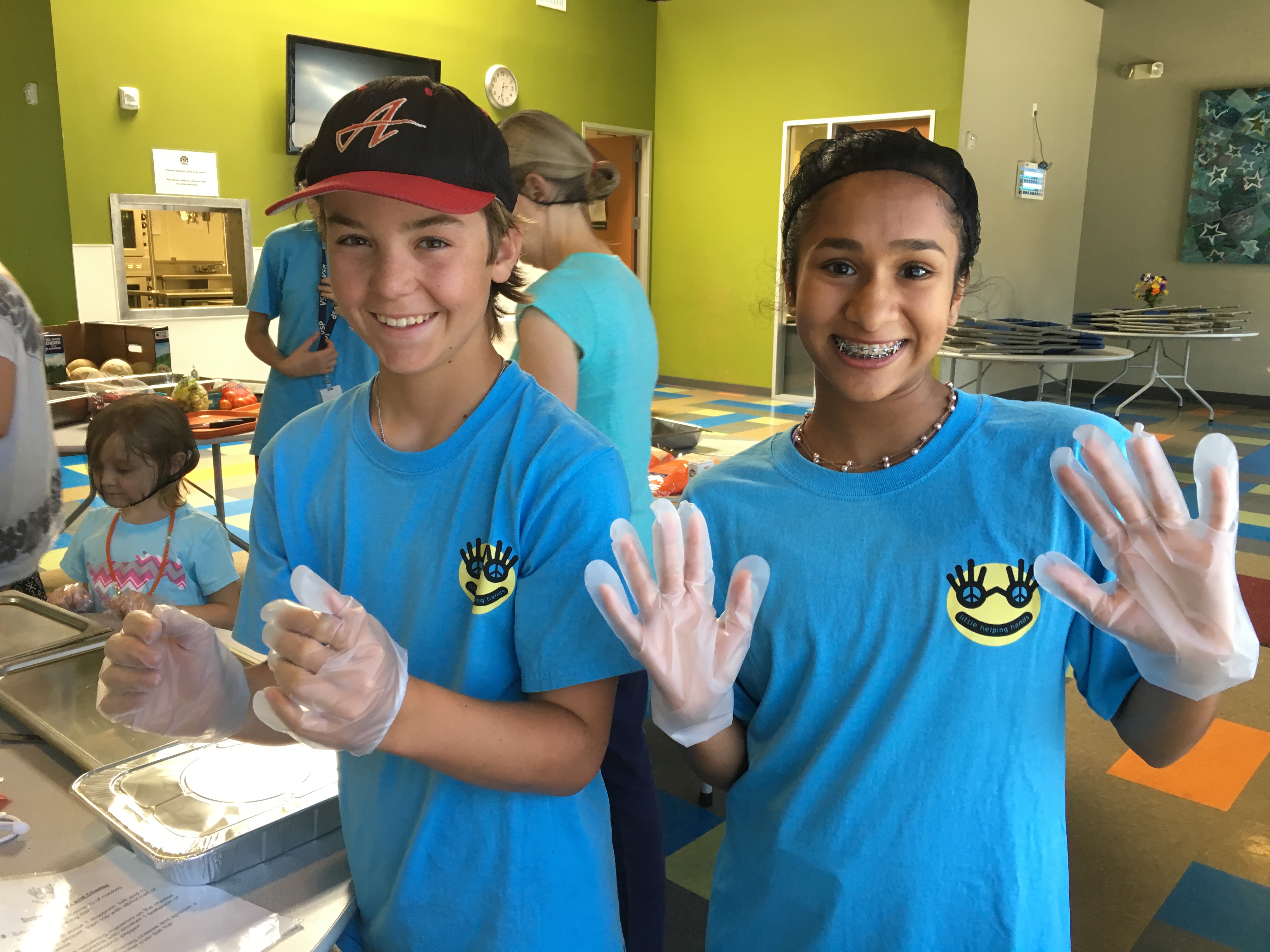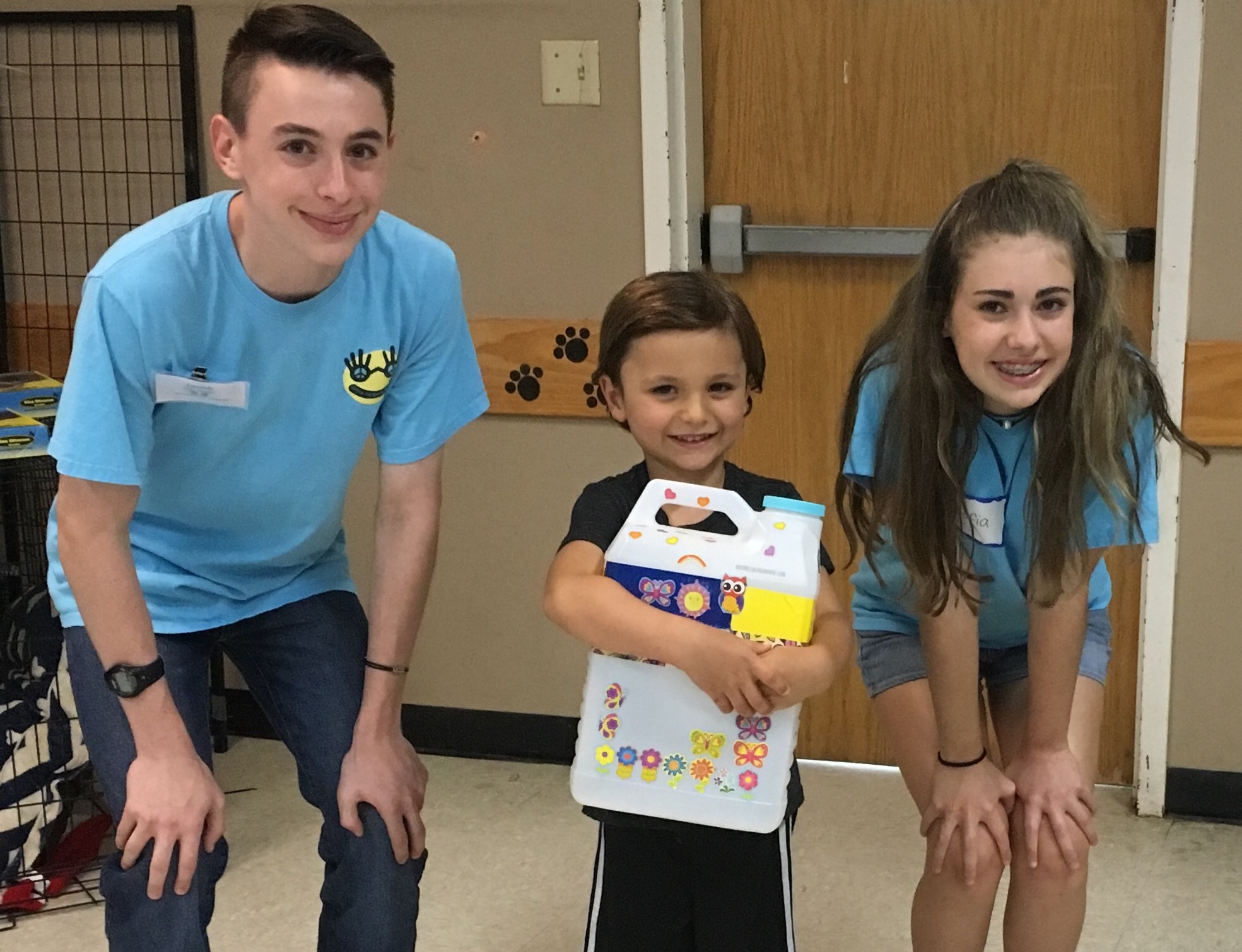 The project benefited the Foundation Communities School Supply Drive. Teens fundraised with a Menchie's Frozen Yogurt Night and through a Parents Night Out event. Thirty kids from LHH families attended an evening of food and games with our Teen Leaders, while parents, got some time off.
"This year's backpack donation will help many kids get a jump start on the school year by providing them with the tools they need to succeed. I was even able to turn the project over to the teens this year. They led volunteers in stuffing over 800 backpacks! We love partnering with you and look forward to doing more!" -Jackie Blair, Foundation Communities
Through their efforts the teens raised over $800 in cash and supplies!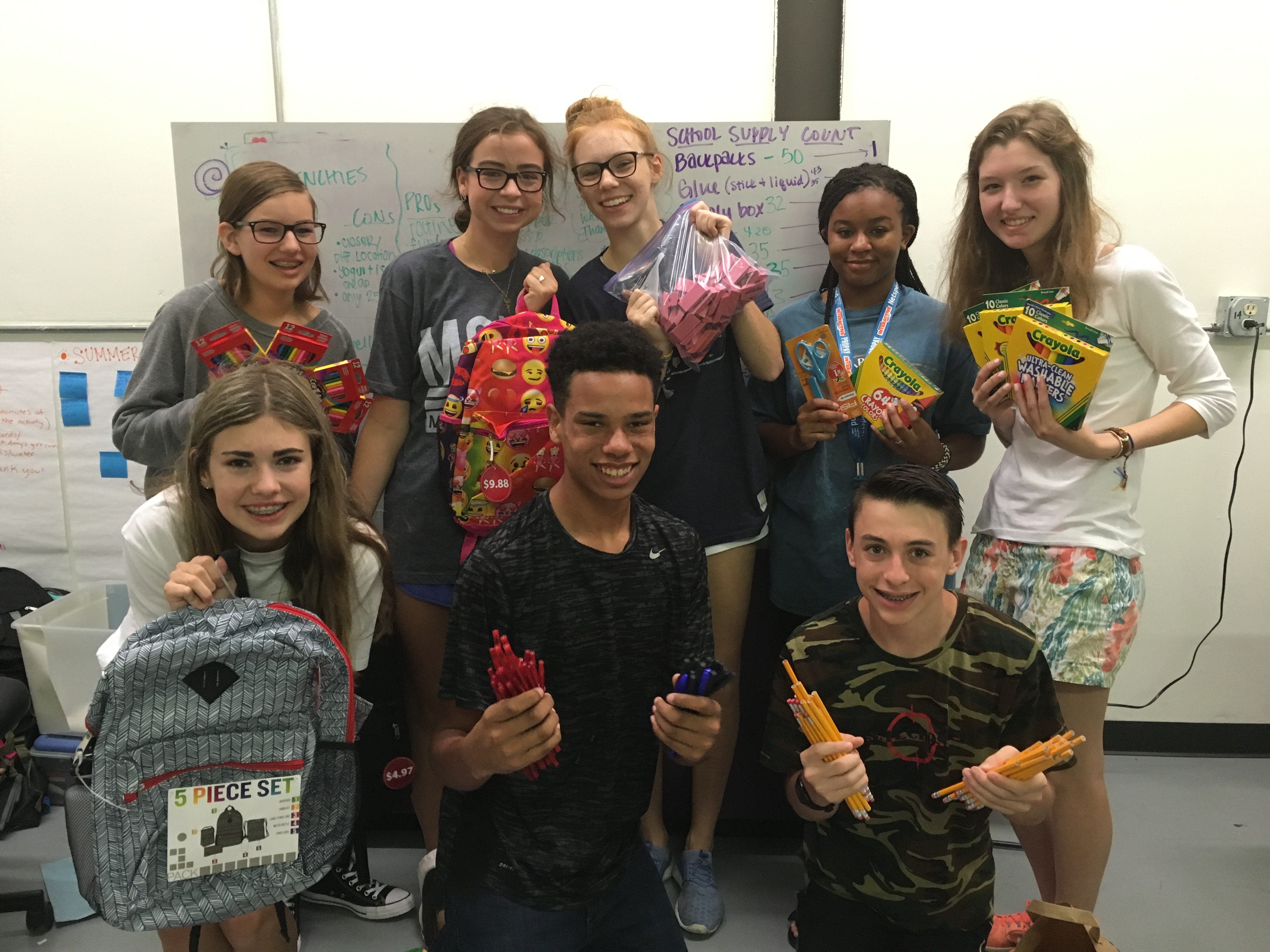 The teens then led two LHH volunteer activities where volunteers sorted supplies and packed up backpacks. They even got to pass backpacks out to the kids at the learning center.
Junior Leaders were encouraged to take what they learned in training and throughout co-leading activities to come up with projects of their own. They were given some basic ideas and outlines, but were encouraged to get creative. All eleven Junior Leaders completed a projects and made a difference in the community.



Ben made treats for dogs visiting the Spicewood Springs Animal Hospital.
Grant did a supplies drive to benefit the homeless men at Front Steps.
Ireland went on a mission trip and journaled about her experience.
Isabella wrote an article about being a Junior Leader for our newsletter.
Sarah built a free little library to help promote literacy in her neighborhood.
Sayali recruited a friend to become an Austin Pets Alive volunteer.
Troy packed bags of snacks and toiletries to pass out to the homeless.
John D brought 3 friends to ride a Mobile Loaves and Fishes truck delivering food to homeless.
Lianna led a group of friends in making and serving breakfast and serving to teachers.
Mia did a fundraiser for Ronald McDonald House and raised over $1,000.
Michael collected 316 of clothing to donate to the Salvation Army.
Junior Extension Projects
What Does the Teen Program Mean to You?
"I enjoyed having a youth leader lead the activity. I think it sets a great example for kids. My leader was particularly friendly and engaging and put my kids at ease."~LHH Volunteer "It was awesome to work with youth that were taking advantage of an opportunity to strengthen their role in the community! I'm already always impressed with the youth that come to activities with their families, but the youth leaders are taking it one step further. They were energetic, passionate, and always fun to work with." ~LHH Staff Member "The teen Activity Leader did a great job this summer. I think the program is a great idea, and wish something like this had been available for my older boys. Teen Leads gain hands-on experience in a supervisory position, all while giving back to the community." ~LHH Partner Organization
Junior Leaders have the opportunity to co-lead throughout the school year. All participants have shown interest in applying to the Teen Leadership Program in the future. Teen Leaders are invited to continue leading activities throughout the year. They also have opportunities to become paid contract leads. Teens Leaders are also kicking off our Teen Advisory Board to help shape Little Helping Hands Youth Programs.
"I feel like I have developed an understanding of the needs of the community. Before, I didn't know that there were so many organizations that need volunteer help. Doing my own extension project helped me learned that I can do things to help the community." ~Junior Leader "I felt really prepared and taught to handle situations I've never dreamed I would be in. I have gained confidence in myself and my abilities. I can truly trust myself due to things I have learned through this program." ~Teen Leader "This program has allowed us to continue talking about community service. It also allows us to see a different side of volunteering- how much work it takes to put a project together, fundraising, and making sure volunteers are engaged." ~Junior Leader Parent
VOLUNTEERS, STAFF, AND PARTNERS SAID...