- Making can be the glue that holds it all together for students.
Making - a Case for Integration
- Subject boundaries shouldn't matter, we can make anywhere.
I cook in my kitchen, I build in my garage, but I can learn everywhere.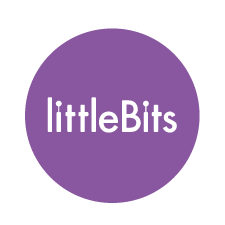 Good article on how some schools are using innvation tools like LittleBits in a 1:1 model.
How to Lead making into your School
Create a Disruptor Cohort
Not just Early Adopters, but a blend of all types of teachers. This helps other teachers that aren't so sure about "another new program" see that this is a method and practice that will helps students learn more effectively, and isn't just another top-down initiative that has to be strapped onto an already heavy teaching load.
If you can't show teachers that hands-on making/innovation activities will solve their classroom pain points, you've lost before you began. -What lessons could be better?
Students can be the change-agents that you've been looking for. Create a structure that allows for capstones, projects at the end of units, a maker faire, or use clubs to start to showcase (To teachers and other students) what can be learned through rich hands-on innovation, design and making.
Use the d.school design thinking cycle to empathize, define, and test solutions to these problems. This also helps the teachers become comfortable with the process that we will ask students to also be owning.
Math, Art, Comp Sci, Electronics, Design
English, Comp Sci, Electricity, Design, Arduino, PCB Layout
Math, Art, Comp Sci, Electronics, Casting and Moulding, Design
Art, Computer Control, Arduino, Music, Design
Engineering, Sci, Geology, Social impact, Geography
Humanities, Communication, History, Art, Digital Fab
-Software: Inkscape or Adobe AI
-Elem Projects: Cut a Microscope, Box nightlight
-MS/HS Projects: Codeable Objects, D-Think Sticker interview, or "Me" box
-Recommended: STEAM Kit, Workshop, or Home Starter for IoT
-Elem Projects: Solve a school problem
-MS/HS Projects: Rapid prototyping, or IoT with IFTT and Cloudbit
-Recommended: Gemma for usabliity/cost
-Elem Projects: LED B-day Cards, Blink art
-MS/HS Projects: Interactive STEAM journal, Sculpture Hacktivity, Sound Reactive art
-Software: Scratch or Soundplant
-Elem Projects: Interactive quilt, story journal
-MS/HS Projects: Interactive board game, control a game, Interactive art display
My kids make stuff. They're not geeks, they're girls. Sure they know how to make an LED light up, run a laser cutter job, yep. Yet, even with all of this, their go-to material is still paper, and tape –lots of tape.
Before Making, there comes a Mindset
I think we may be making making too complex.