Total number of lives touched by Catholic Charities, St. Augustine Health Ministries, and Rose-Mary Center.
Under the leadership of the Bishop of Cleveland and inspired by the Gospel, Catholic Charities continues the mission of Jesus by responding to those in need through an integrated system of quality services designed to respect the dignity of every person and build a just and compassionate society.
Catholic Charities, Diocese of Cleveland, envisions a world touched by God's love: where we alleviate poverty and need, and all people share justly in the blessings of creation.
Including: day and overnight shelters, hot meals, education, and assistance.
Including: adult day care, community senior programs, assisted living, nursing care, and hospice.
Including: community-based living, education and recreation activities, and summer camps.
Including: promoting all aspects of life, the environment, income inequality, and religious freedom.
Including: family centers, early childhood education, mentoring, community programming, employment & training support,
Including: individual and group/family counseling, childhood mental health, drug & alcohol addiction. Hispanic services available.
Including: Pastoral Care, Marriage & Family ministry, CYO athletics, Youth & Young Adult Ministry.
Including: migration and refugee resettlement and Immigration Legal Services.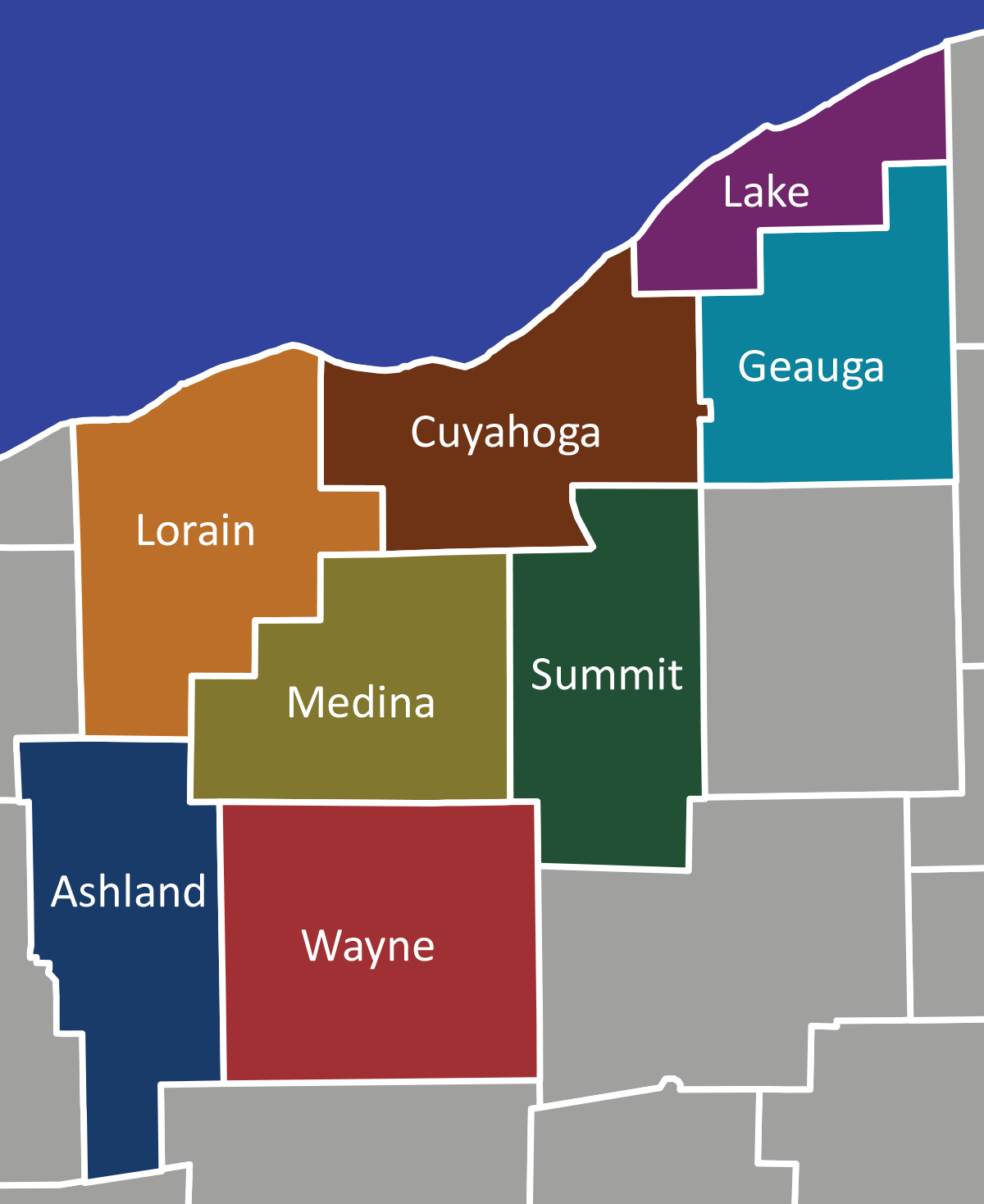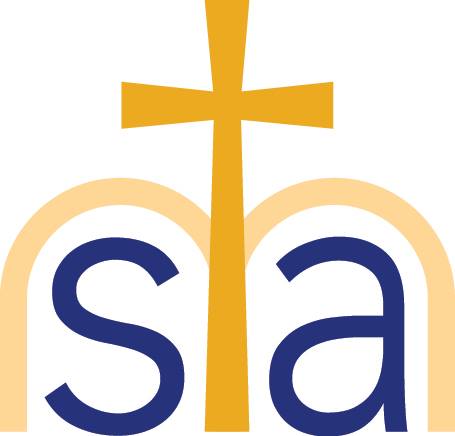 Three organizations provide services at over 50 locations throughout the 8 counties of the Diocese of Cleveland.
St. Augustine Health Ministries is a mission-driven, faith-based, not-for-profit organization, founded by Catholic Charities, Diocese of Cleveland, dedicated to providing a continuum of health care and social services within our community. Services include:Home Health Care, Early Education & Day Care, Rehabilitation, Skilled Nursing & Long Term Care, Caritas Unit for HIV/AIDS, Assisted Living, Independent Living, and Hospice Care.
Established in 1922, Rose-Mary continues the ministry of Jesus Christ by nurturing individuals with disabilities and celebrating love, family, dignity and faith. Through residential, pre-vocational, summer camp, and respite programs, Rose-Mary helps individuals to achieve lives of personal fulfillment, become more self-reliant, and realize their full potential as independent and integrated members of the community.

Programs in Ashland, Cuyahoga, Geauga, Lake, Lorain, Medina, Summit, and Wayne Counties. (The count in this report includes the Hunger and Shelter locations throughout the Diocese, which Catholic Charities support.)
Head Start is a comprehensive child development program that serves children aged three to five and their families. The Head Start program has a long tradition of delivering comprehensive and high-quality services designed to foster healthy development in low-income children. Head Start provides a range of individualized services in education and early childhood development, medical, dental, mental health, nutrition, and parent involvement. The entire range of Head Start services is responsive and appropriate to each child and family's developmental, ethnic, cultural, and linguistic heritage and experience. In 2015 Catholic Charities added Early Head Start which is designed to nurture healthy attachments between parent and child (and child and caregiver). The program emphasizes a strengths-based, relationship-centered approach to services, and encompass the full range of a family's needs from birth through a child's third birthday.
• Budget –$4,175,996 • Funder – The Center for Families and Children and the Ohio Department of Education (funds the Early Childhood Education (ECE) children) • Funded to serve 623 children Head Start : 565 Early Head Start: 24 ECE: 34 Full day: 241 Part day: 382 • 70% average monthly attendance • 723 cumulative enrollment served • 91% of enrolled children received medical exams • 91% of enrolled children received dental exams • 5% of enrolled children had an Individualized Education Plan (IEP) • 36% enrolled children are projected to enter kindergarten in the next school year 2,278 volunteers • Parent volunteer opportunities –classroom aide, creativity aide, health aide, translator, maintenance aide, special events aide, site recruitment aide & parent meeting participants

These are the 2015 numbers from the last two periods of the 2014-2015 school year and the first two periods of the 2015-2016 school year.
Child Observation Record Results Program Wide The Child Observation Record (COR) is a web-based, on-going assessment tool used to document daily teacher observations regarding each child's progress. The notes are periodically analyzed to plan for the child as an individual and as a member of the class. COR results are reviewed four times per year to ensure children are progressing in nine development categories. COR is also used to ensure continued progression towards School Readiness Goals.
Head Start has four Universal Pre-Kindergarten (UPK) Centers – Riverside – St. Philip – St. Thomas – King Kennedy Head Start has one State Expansion Classroom – St. Thomas
Head Start has eight centers that are star-rated through Step Up to Quality: 5 STARS – St. Ignatius – St. Philip Neri – King Kennedy Quadrangle 4 STARS – Parmadale – St. Thomas – Rainbow Terrace – Riverside
*These figures are un-auditied at the time of publication.
Albert & Rhoda Abramovitz American Endowment Anthony Alexander Barbara Petroc British Petroleum CareSource Foundation Carmona Caravan No. 75 of the International Order of the Alhambra Inc. Catholic Relief Services Catholic Rural Life Cleveland Clinic Foundation The Cleveland Foundation The Community Foundation of Lorain County Community West Foundation Cuyahoga Arts & Culture Dick's Sporting Goods, Inc. Eaton Charitable Fund Edward & Betty Sloat Foundation Fatima Legacy Foundation Fund Gail Shinsky George Gund Foundation Hugo H. and Mabel B. Young Foundation Humility of Mary Jack Kelley, C.L.U. & Associates Jack McArdle Jacob & Clara Faber Community Enrichment & Education Foundation
James & Cynthia Kosmos Libera Pilla Fund M. G. O'Neil Foundation Mary DiDonato Medina County Foundation for Handicaped Citizens Nord Family Foundation Nordson Corporation Foundation Northern Ohio Golf Charities Foundation, Inc. Onix Orville Area United Way Par Electrical Contractors, Inc. St. Hilary Church St. Patrick Church Sisters of Charity Foundation Stephenson Foundation The Murphy Family Foundation The Women's Board of Catholic Charities Community Services/Summit County United Way of Ashland County United Way of Geauga County United Way of Greater Cleveland United Way of Lake County United Way of Lorain County United Way of Medina County United Way of Summit County Untied Way of Wooster USCCB
2015 Individual and Foundation Donors
Annabelle Wilkinson Fund Basil J. & Anne L. Scafidi Charitable Trust E.J. Bohn Memorial Fund Eleanor Gregory Trust Elizabeth C. Smith Trust Estate of Margaret Brosnan Trust John R. Raible Fund Joseph Gorski Charitable Trust Laura Hamilton Trust L.K. O'Donnell Family Charitable Trust Peter & Betty Brezovsky Charitable Trust William & Grace Yoho Memorial Fund
2015 Estate & Bequest Gifts
Anonymous (1) J. Donald Blake Charitable Remainder Unitrust Raymond V. Byrne Trust Estate of James F. Dugan Lucille E. Erker Trust Estate of Lois Anne Grant Elizabeth A. Herrmann Trust Estate of Anne M. Jusinovic Estate of Daniel M. Kavanaugh Louis J. Marinucci Family Trust The Estate of Margaret Mustard Estate of Daniel E. O'Driscoll Trust of Alice L. Paulus Estate of James A. Racco Virginia Reese Unitrust Helen M. Rozboril Trust Mr. Edward J. Schirra The Estate of Anthony Skocir Estate of Bruce C. Strnad Estate of Raymond F. Thayer
Every attempt has been made to accurately list contributions made between January 1, 2015 and December 31, 2015. Please call 216.334.2906 regarding any omissions or misspellings and accept our sincere apologies. This list reflects only donations and grants that were made directly to Catholic Charities Corporation. A list of donations received through the 2015 Annual Appeal is available through the Catholic Community Foundation's Annual Report at catholiccommunity.org or by calling 216.696.6525. Gifts made to St. Augustine Health Ministries, Rose-Mary Center and directly to other programs within Catholic Charities may be reflected in their own publications, please call 216.334.2906 for more information. This report only lists gifts of $5,000 or more unless acknowledgement in the annual report was a stipulation of the donation.

Providing Help. Creating Hope. www.ccdocle.org