The University of Texas at Arlington
Slow Chat Topic: Elementary Literacy Instruction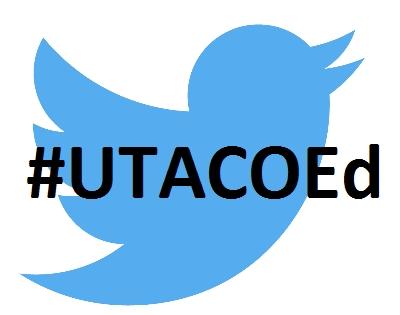 To answer, just type A#: Your response. Be sure to include the Twitter hashtag: #UTACOEd
This Twitter chat is hosted by the College of Education at The University of Texas at Arlington
Q1: What resources do you use for designing/planning elementary (PK-6) literacy learning? Share a link, resource, or lesson idea.
Q2: How do you support beginning readers with text, tools, and teaching?
Q3: What are ways to support vocabulary development across subject areas?
Q4: How do new technologies play a part in elementary literacy curriculum?
Literacy in the 21st Century means more than just reading and writing. What are some new perspectives on literacies that expand how we help children interact with their world?