"The Michigan Center for Rural Health will be universally recognized as the center for expertise for rural health in Michigan through creative and visionary education, service, and research."
"To coordinate, plan, and advocate for improved health for Michigan's rural residents and communities."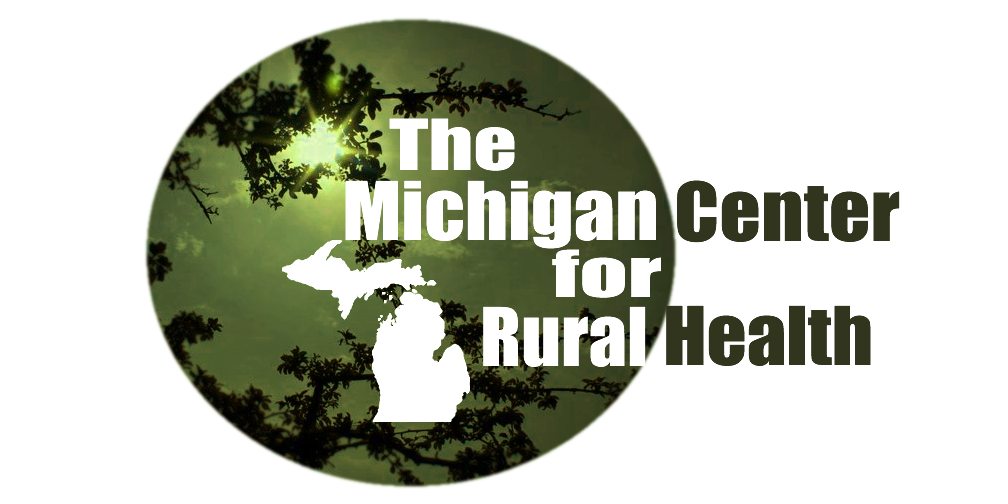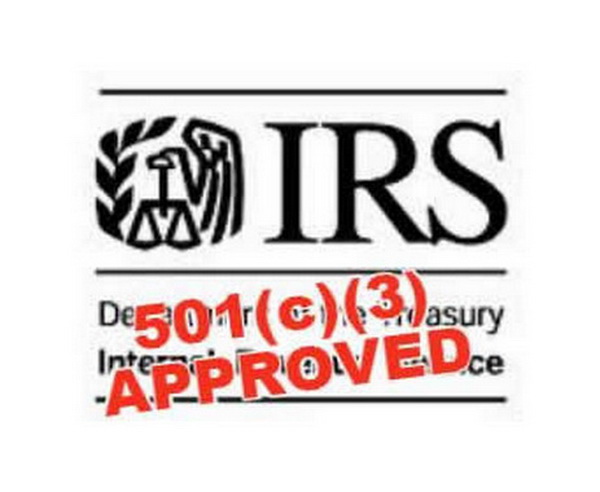 Michigan Center for Rural Health (MCRH) is a non- profit formed in 1991
Located on the campus of MSU in the College of Osteopathic Medicine
Organized on a directorship basis.
Governed by a Board of Directors
Key role in rural health care by assisting in the creation and implementation of partnerships among non-profit groups, health departments, hospitals, government, and academia.
Provides the 'rural' perspective to many organizations, associations, and committees to help ensure effectiveness in delivering effective programs to Michigan's residents at the local and national level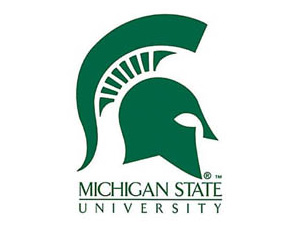 Director of Performance Improvement
Recruitment & Retention Manager
Rural Health Improvement Coordinator
Rural Health Programs Coordinator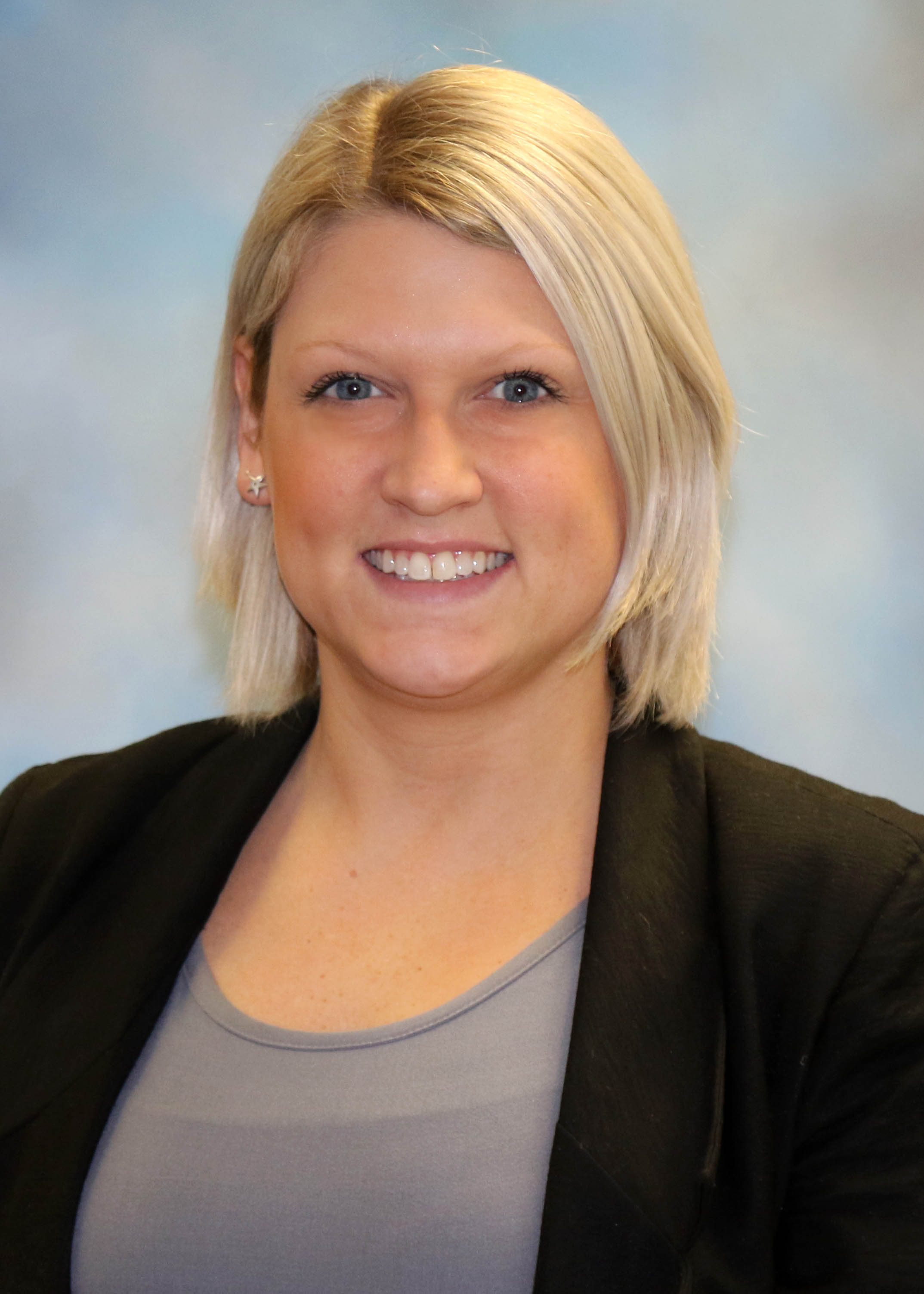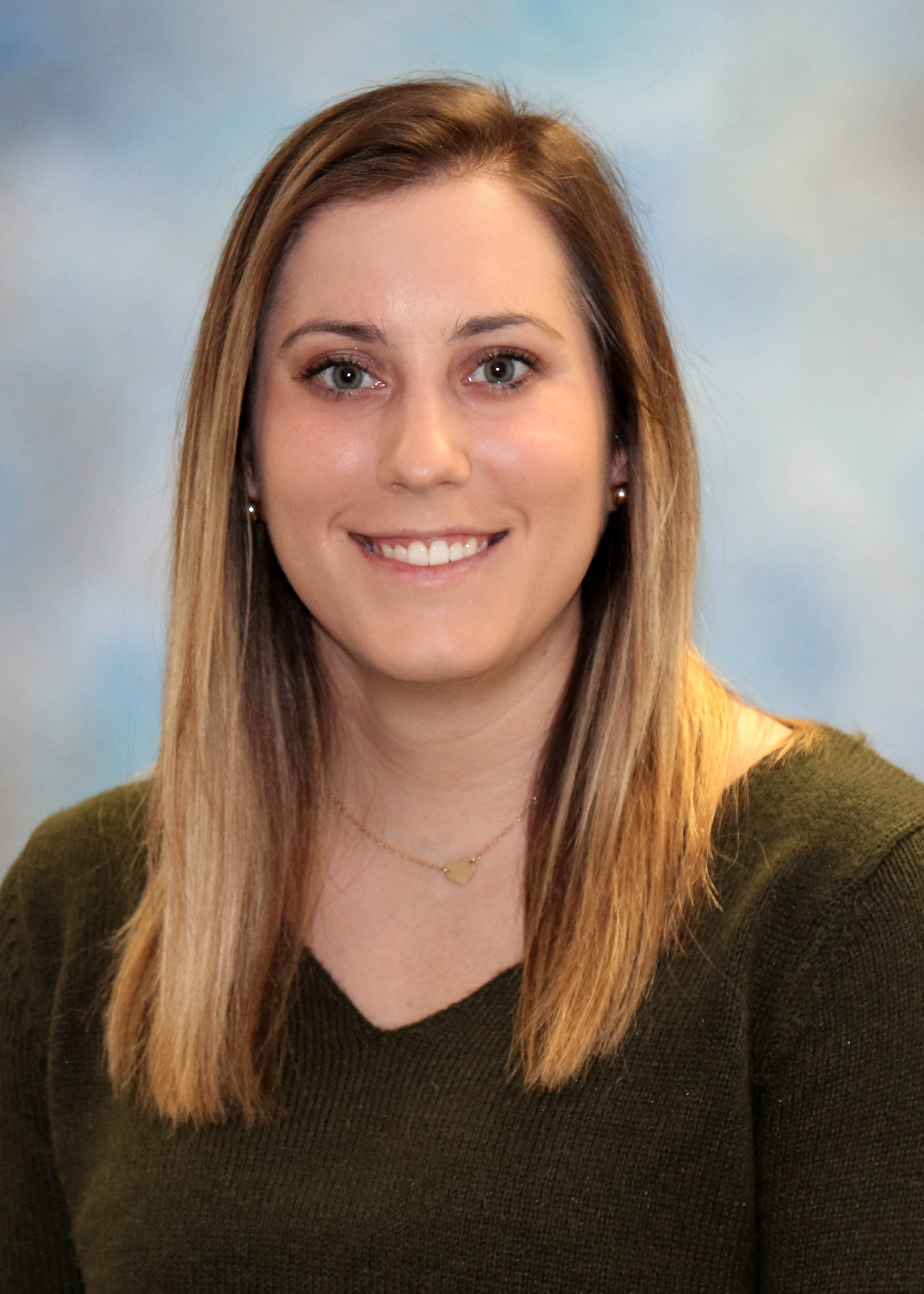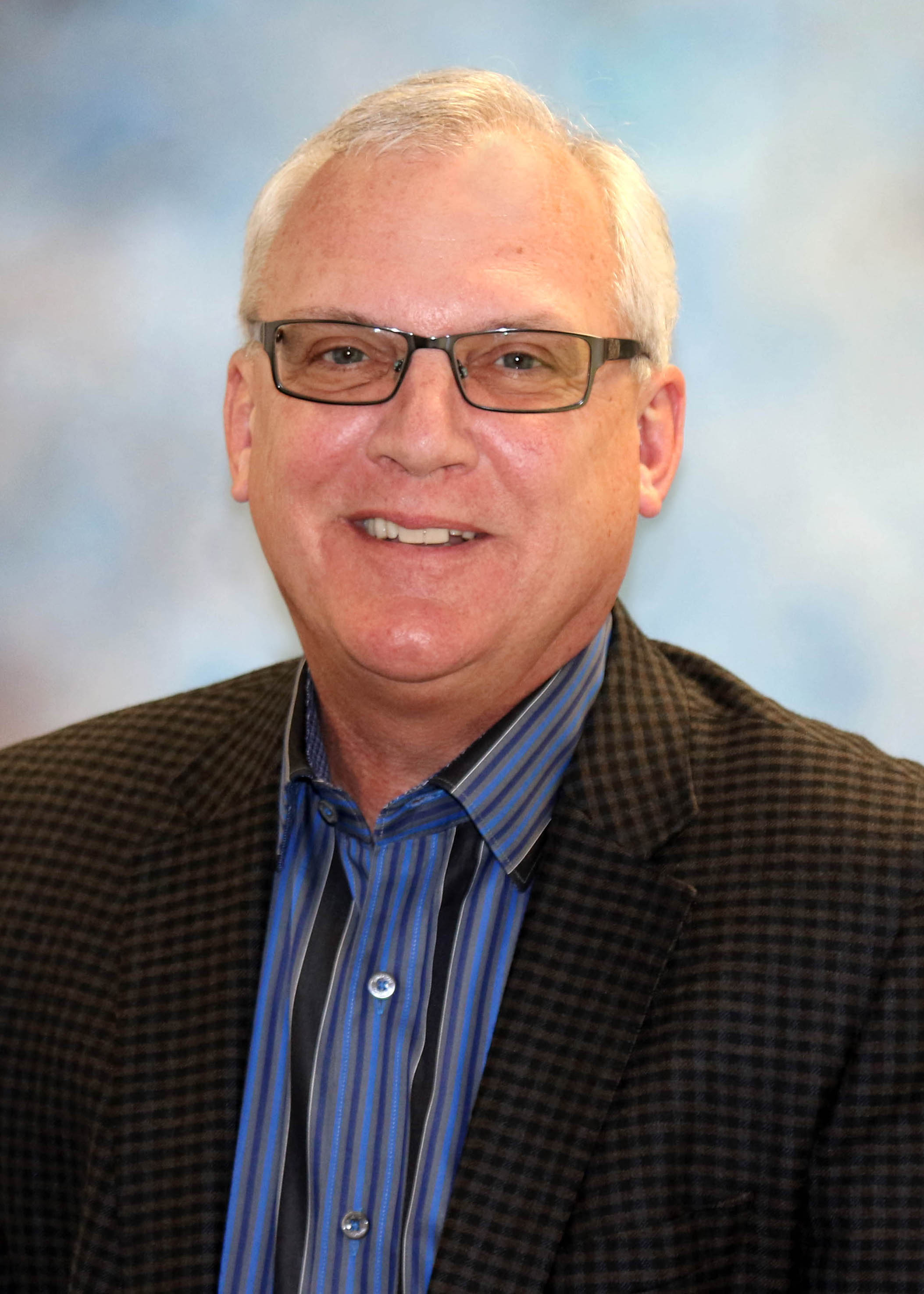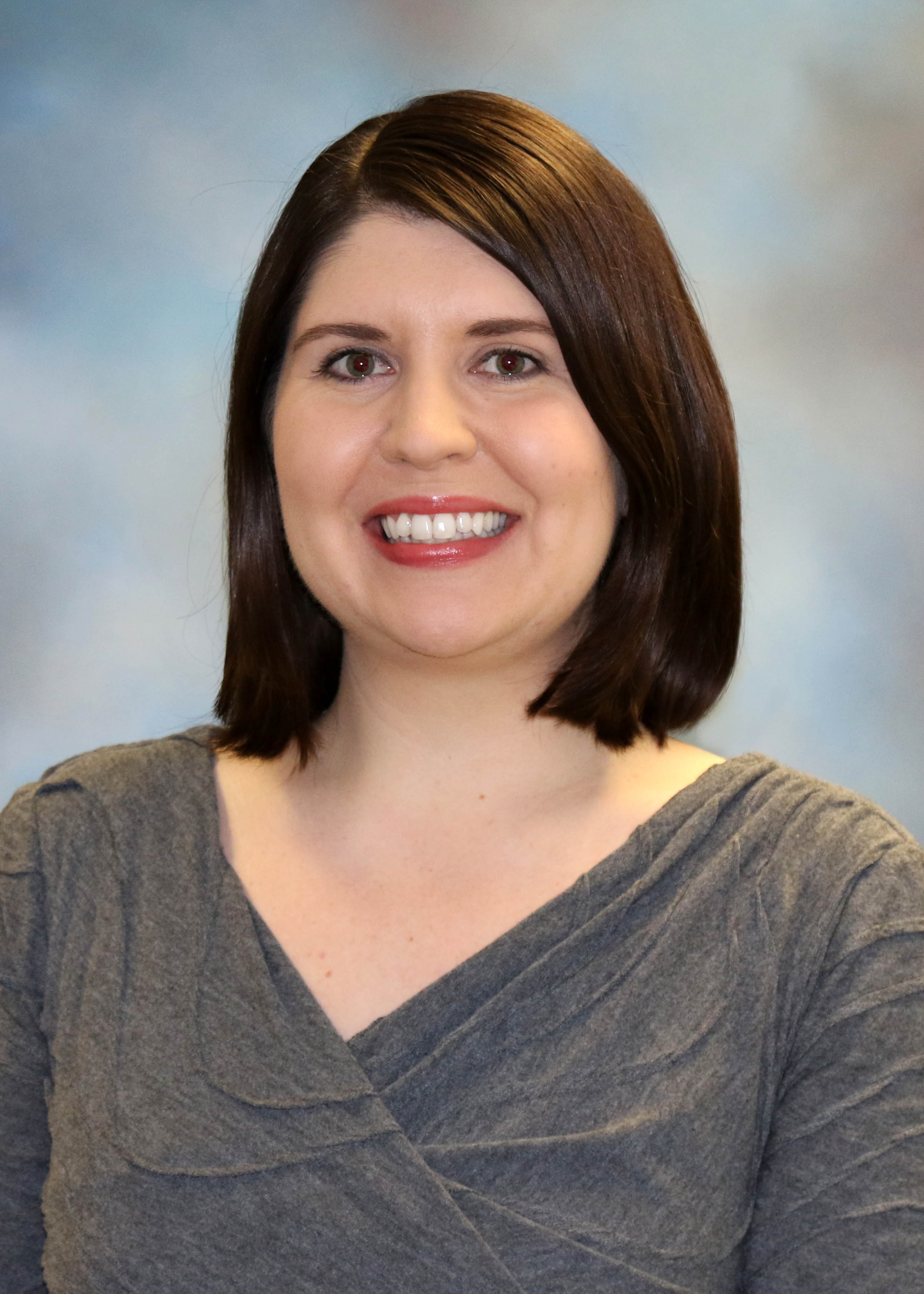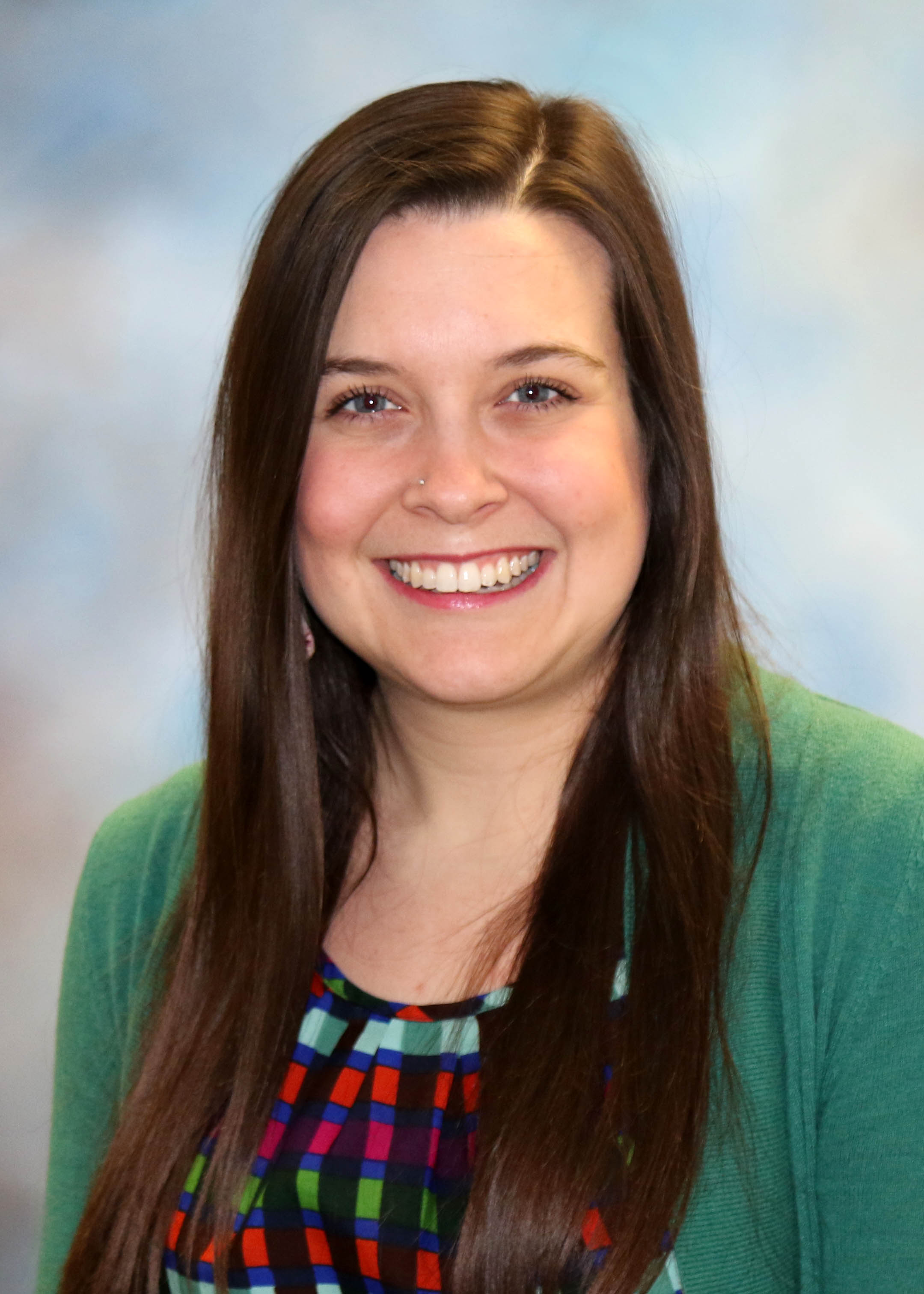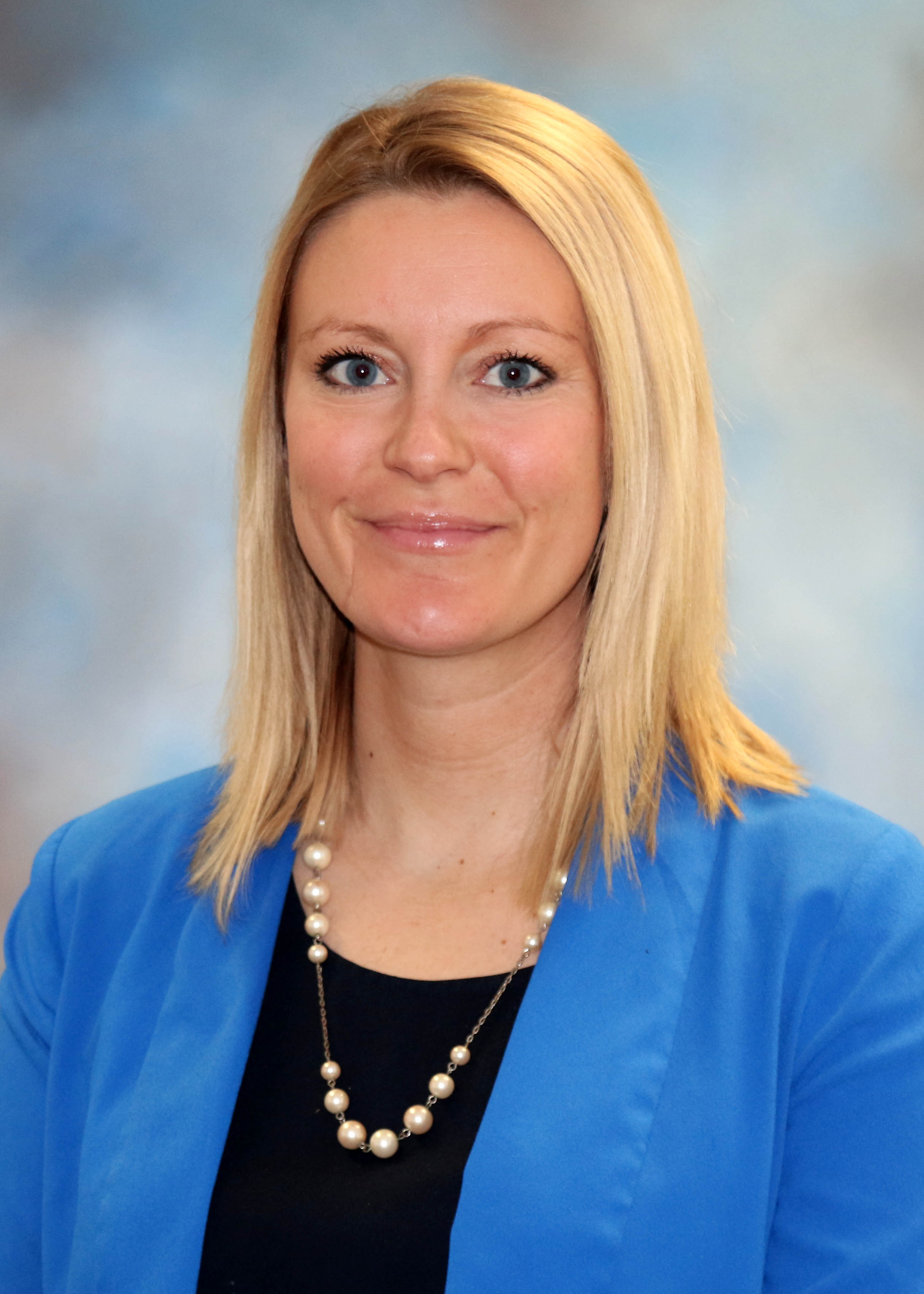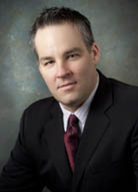 Quality Improvement Advisor
Emergency Medical Services Programs
Hospital & Rural Health Clinic Programs
Recruitment & Retention Services
Programs Managed include:
State Office of Rural Health
Medicare Rural Hospital Flexibilty Program
Small Hospital Improvement Program
Practice Transformation Network
Two Rural Accountable Care Organizations
Health Improvement Initiative Network
Held April 21- April 22 at Soaring Eagle Casino & Resort.
Annual Rural Health Conference
Nine COM and CHM students received rural conference scholarships
Rural Health Professional of the Year in honor of Loren O. Gettel was awarded to Brian Brasser,MSA, BSN, RN, FACHE, President, Spectrum Health United and Kelsey Hospitals.
Sessions: Care- Connected Communities in Rural Healthcare, Improving Access to Care Using Telemedicine, RHC Survey Process Common Deficiencies, Revitalize the Health & Vitality of your Community, and many more.
282 Attendees & 40 Exhibitors
Held on November 10-11, 2016 at Shanty Creek Resort
Critical Access Hospital Conference
175 Attendees & 27 Exhibitors
Who attends: Administrators, quality managers, network partners, & organization partners
Sessions: The Rural Hospital Landscape, Rural EMS in Michigan: Meeting Unique Challenges/Trauma System Update, Health Law Update, and more
Live Video/Audio Conferencing hosted throughout rural MI with REMEC, UPTN, SWTH
Thirty-two programs held in 2016 and 16 of them were Webinars
Partners: MSU College of Nursing, MSU School of Social Work, MSU Department of Psychiatry, Geriatric Education Center of Michigan, Michigan Association of Ambulance Services, Mobile Medical Response, Michigan Association of Dental Hygienists, Ferris State University, MDHHS Oral Health Programs, ISC, and Hall Render Killian Heath & Lyman Law Firm
EMERGENCY MEDICAL SERVICES
April 30- May 1, 2016: Level III 18 participants March 19-20, 2016: Level II 21 participants October 8-9, 2016: Level IV 16 participants
Hypothermia: 43 participants Burn Care: 31 participants Heat Related Injuries: 24 participants Pediatrics: 27 participants Asthma: 18 participants
EMS Leadership Academy Workshops
Resource for questions regarding recruitment, retention, loan repayment programs, visa programs and medical professional development.
Participates in policy development and acts an advocate for recruitment initiatives with agencies that improve access to healthcare in rural Michigan.
Provides recruitment services to rural facilities (hospitals, RHCs and FQHCs) at little or no cost
1. National Health Service Corps 2. State Loan Repayment Program 3. J-1 Waiver/ Conrad 30 Program 4. HHS Waiver Program
Presentations on SLRP and jobs in rural Michigan to over 800 medical, dental, NP, PA, and LMSW students at:
1. University of Detroit Mercy 2. Central Michigan University 3. Western Michigan University 4. Wayne State University 5. Michigan State University- CON 6. Michigan State University- COM 7. Michigan State University- CHM 8. Saginaw Valley State University 9. Grand Valley State University
MEDICAL STUDENT ACTIVITIES
Great interest in rural medicine from students
National Primary Care Week- University of Michigan- FMIG with Dr. Karen Luparello from Hillsdale Hospital MSU COM- Dr. Don Edwards presented on Rural Emergency Medicine Mass Casualty Incident Events with ACOFP MSU CHM- Open invitations to CHM students to attend Rural Road Trip and Breakfast; found rural physicians for Specialty Seminar Series Wayne State University- Arranged for Dr. Mark Hamed from McKenzie Health System to attend a lunch and learn with medical students Capital Area Physician Experience Dine Around Table Mentor
RECRUITMENT & RETENTION EVENTS
1. Eighteen first & second year MSU COM & CHM students had breakfast with Dr. Kim Suhanic from Manistique Lakes Rural Health Clinic in Curtis, MI. 2. Fourteen first & second year MSU COM & CHM students visited Sparrow Carson Hospital and Center for Women's Healthcare. They met with with Dr.'s Seals, Heald, & Becher. 3. MCRH provided 5 scholarships to rural high school junior and seniors to attend OsteoCHAMPS at MSU COM.
MICHIGAN RURAL HEALTH CLINICS
- There are 185 Rural Health Clinics (RHCs) in Michigan
1. RHC Practice Management Workshop -51Participants 2. RHC Financial Management Workshops -Three Workshops -74 Participants 3. ICD-10 Billing and Coding Bootcamp - One and half days. -240 participants -two follow up webinars 4. Support for RHC Quality Network 5. Lean Analysis for RHCs 6. Remote Operational Assessment Tool
RHC Quality Network: Quarterly Meetings
1. Core Measure Discussion -Preventive Care and Screening: Tobacco Use: Screening and Cessation Intervention (NQF #0028) -Controlling High Blood Pressure (NQF #0018) -Preventive Care and Screening: Body Mass Index (BMI) Screening and Follow-Up (NQF #0421) 2. Subject matter expert presentation 3. Best practices surrounding quality improvement in Michigan RHCs (presented by RHC staff) 4. Round table discussion on any issue related to RHCs
MICHIGAN RURAL HOSPITAL PROGRAMS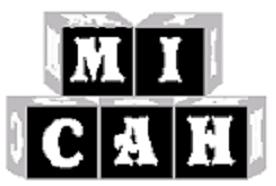 Since January 2001, the MCRH, the Michigan Peer Review Organization (Michigan's QIO), Michigan Health & Hospital Association (MHA) and Michigan's Critical Access Hospitals have worked together through the Michigan Critical Access Hospital Quality Network (MICAH) to create and implement a horizontally integrated coalition that supports the collection and analysis of health care data from the patient populations in order to achieve improved health outcomes in their respective rural communities.
During the 15-year history of the MICAH, voluntary membership has grown from the original 14 members in 2001 to 39 members (three members are rural PPS hospitals).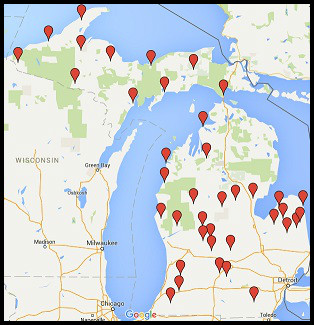 Core Areas of the Flex Program
1. Quarterly MICAH QN meetings 2. Benchmarking MICAH QN Core Metrics and Medicare Beneiciary Quality Improvement Project Metrics 3. Critical Access Hospital Annual Survey 4. Clinical Education 5. Critical Access Hospital Annual Meeting 6. Technical Assistance
1. HCAHPS data collection 2. Comprehensive Advanced Life Support (CALS) Training 3. EMS Webinars 4. EMS Leadership Academy
1. Supporting two CAH CFO Network meetings 2. Annual Financial Data Collection & Benchmarking 3. Financial Improvement Education 4. Operational Improvement Technical Assistance 5. Financial Support for Monthly Web Based Data Collection 6. Board of Directors Education & Training 7. Billing & Coding Education 8. Michigan Critical Access Conference
upport for Population Health & EMS Integration
upport for Quality Improvement
upport for Operational & Financial Improvement
MCRH manages Michigan's Medicare Rural Hospital Flexibility Program, commonly referred to as the "Flex" program. Provides services to 36 Critical Access Hospitals (CAHs) , the Flex Program also assisted 289 rural EMS agencies and 10 rural PPS hospitals.
GREAT LAKES PRACTICE TRANSFORMATION NETWORK (GLPTN)
Three-state coalition of 32 healthcare partners (MI, IN, IL) Goal of transforming the practices of 11,500 clinicians across Indiana, Illinois, and Michigan into learning practices capable of providing better health and improved care at a lower cost Train and deploy 52 Quality Improvement Advisors (QIAs)
QIAs will provide direct technical assistance in: 1. Meaningful Use 2. Physician Quality Reporting System 3. Local quality improvement efforts to help prepare clinicians for participation in value-based payment systems.
The network will utilize a "Transformational Change Toolkit" to integrate three practice transformation approaches: 1. Implementation Science, which is an emerging second generation of continuous quality improvement 2. Lean and Six Sigma process improvement tools 3. Patient-centric, personalized population health management.
QUALITY IMPROVEMENT ADVISOR (QIA) GREAT LAKES PRACTICE TRANSFORMATION NETWORK (GLPTN)
1. Recruitment 2. Practice Assessment Tool (PATs) 3. Action Plans 4. ZOHO 5. MACRA/MIPS A. Education B. PQRS 1. Selection Measures 2. Feedback Reports 3. QRUR Reports 6. Help practices understand and align their quality improvement focus areas with existing incentive and reporting programs with goals of improving providers existing processes, and maximizing receipt of incentives. 7. Workflow evaluation and coaching to improve office and clinical efficiencies. 8. CME/MOC Part IV Programs in medication adherence and depression screening 9. Preparing the practice for upcoming changes in reimbursement (MIPS 2019) 10. Focused quality improvement efforts chosen from but not limited to: - Medication Management - Flu Vaccination - COPD and CHF Management - Depression Screening & Follow-up - Diabetes Management - Other, Practice identified priorities for clinical quality improvement
LEAN AND SERVICE LINE ASSESSMENTS
Sixteen Service Line Assessments were completed for RHCs and Hospitals.
RHCs 1. Allegan General Hospital 2. Sheridan Community Hospital 3. Helen Newberry Joy Hospital 4. Deckerville Community Hospital 5. McKenzie Health System 6. Mackinac Straits Health System 7. Lakeland Health System
Department Projects 1. Hayes Green Beach- Urgent Care 2. Sheridan- Operating Room 3. Sparrow Clinton- Surgery Care Delivery 4. Sparrow Ionia- Surgery Referral Process 5. Caro Community Hospital- Refresh 6. Aspirus Iron River- Emergency Department 7. Sheurer Health Network- Business Office 8. Mackinac Straits Health System- Radiology
Focus on operational & financial performance improvement areas: -Margin management- revenue cycle optimization -Competitive positioning -Program development & growth opportunities -Productivity improvements -Identify operational changes required to improve performance -Labor utilization and staffing model assessment Contains feedback relating to quality, service, and cost improvement opportunities Evaluation of organizational & management structure will be included as part of each service line analysis Each assessment/analysis will also contain key benchmarking information so target hospitals can compare their performance and current state to other, similar organizations.
ACCOUNTABLE CARE ORGANIZATIONS
Medicare Shared Savings Program (MSSP) is a new permanent program under Medicare that allows providers to continue to paid fee-for-service and/or cost-bast reimbursement, while gaining the infrastructure, tools and knowledge to manage population health. Groups of health care providers who come together voluntarily to give coordinated high quality care to their Medicare patients. Goal of coordinated care is to ensure that patients, get the right care at the right time, while avoiding unnecessary duplication of services and preventing medical errors. Meet eligibility requirements and submit application to CMS
1. Sheridan Hospital 2. Scheurer Hospital 3. Hills & Dales General Hospital 4. Marlette General Hospital 5. McKenzie Health System 6. Helen Newberry Joy 7. Schoolcraft Memorial Hospital 8. Dickinson County Hospital
1. Hayes Green Beach 2. Sturgis Hospital 3. Three Rivers Health 4. Hillsdale Hospital 5. Coldwater Hospital 6. Allegan Hospital 7. Memorial Medical Center 8. Deckerville Community Hospital 9. Bronson South Haven
State-Based Executive Director Bi-weekly calls & weekly calls with providers Monitoring "to dos" Support information dissemination with weekly webinars Meeting support Liaison between two ACOs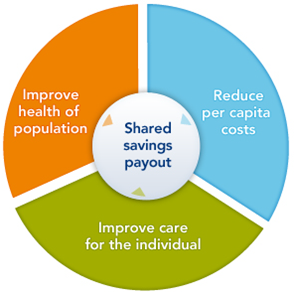 Quarterly newsletters on current federal and state information, educational & funding opportunities, and other services. Provides up to date information on Critical Access Hospital Programs and EMS Programs. Use email marketing software and are able to drive content to specific audiences.
Multiple listserves allow MCRH to serve as Clearinghouse for state & federal information on data, grants, studies, surveys, briefs, and updates. We use general listserves for announcements, reports; specialized listserves for Critical Access Hospitals, Rural Health Clinics, Chief Financial Officers, and Chief Nursing Officers, ACOs, etc.
Bi-weekly snapshots highlight current events, programs, and funding opportunities. Sent out every 2 weeks to specific audiences using the email marketing software.
Celebrated National Rural Health Day on November 17, 2016
Created to celebrate the uniqueness of rural citizens and the rural healthcare environment.
MCRH staff distributed apples and granola bars along with information about National Rural Health Day and MCRH.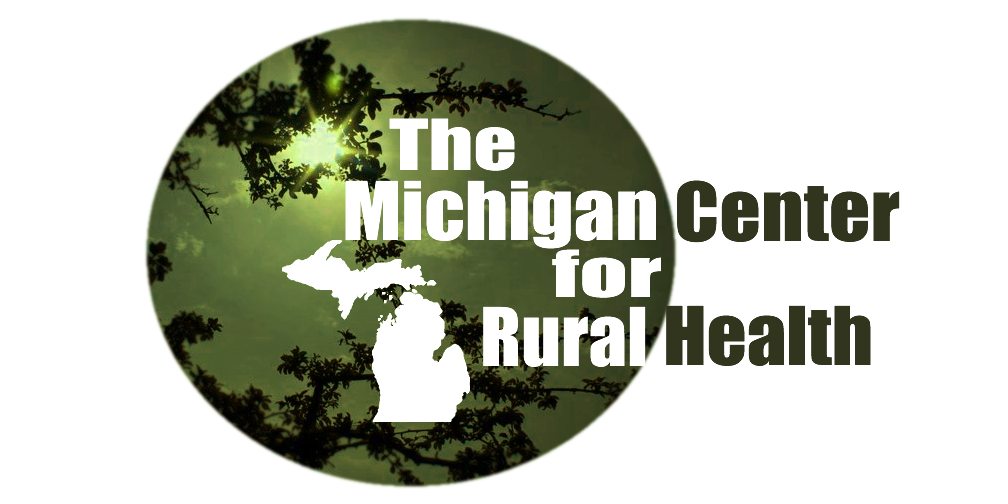 Senator Geoff Hansen Michigan State Senate Edward Canfield, D.O. Michigan Osteopathic Association Kathy Wahl, BS, MSN, RN Michigan Bureau of EMS, Trauma and Preparedness Alfonso C. Ferreira, M.D., President Michigan State Medical Society Beth Nagel Michigan Department of Health and Human Services, Policy and Planning David B. Jahn, President & CEO Michigan Health & Hospital Association
Nicholas Derusha, MPA, REHS, CFPH Michigan Association for Local Public Health Representative Sue Allor Michigan House of Representatives Nancy L. Spencer Michigan Primary Care Association William D. Strampel,D.O., Dean MSU College of Osteopathic Medicine Thomas J. Veryser, D.D.S, M.H.S.A. Office of the Governor Michigan Nurses Association Vacant